Pursue a premier legal education with limitless opportunities in the nation's capital.
The Supreme Court
15 Minute Walk from Georgetown Law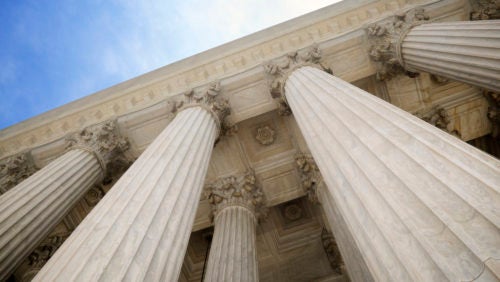 The Supreme Court
15 Minute Walk from Georgetown Law
Our Supreme Court Institute moots more than 90 percent of the cases heard by the Court each year.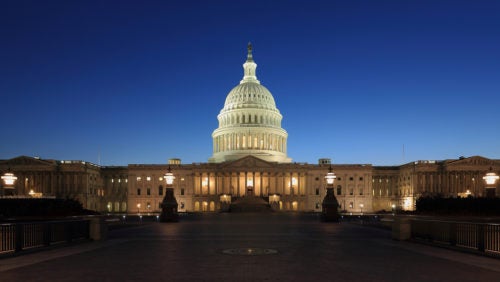 United States Capitol
12 minute walk from Georgetown Law
Take a few short steps from the Georgetown Law campus, and you'll find yourself looking up at a familiar sight — the U.S. Capitol.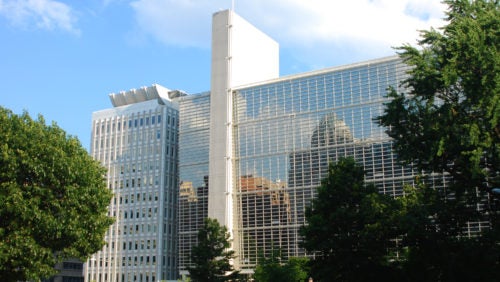 The World Bank
10 Minute Drive from Georgetown Law
Georgetown Law is recognized globally as a leader in scholarship, teaching and educational programming that transcends borders.
Georgetown Law students don't just study the law. In D.C., they experience it.
Washington, D.C., is the nation's capital, a global hub and a lively metropolis. At Georgetown Law, students learn the law in the place where laws are made.
Facts & Stats
70
Each year, Georgetown Law welcomes graduate students from more than 70 countries, representing approximately 300 law schools worldwide.
100%
Supreme Court cases that were mooted at Georgetown in 2019-20.
300+
Number of students who participate in 19 different clinics.
Radio Interview
The world is officially 'free' of chemical weapons. Here's what that means
NPR
Why did it take so long for the U.S. to eliminate their weapons? The weapons themselves were tricky to handle, says Koplow. Continue Reading
Opinion Piece
Norfolk Southern Ruling Dulls Liability Shield for Companies
Bloomberg Law
On June 27, the US Supreme Court upheld an unusual Pennsylvania law that allows plaintiffs to sue corporations in state court over disputes that have no direct connection to the state. Continue Reading
Georgetown Law Hosts Prosecutor General of Ukraine
The Prosecutor General of Ukraine, Andriy Kostin, spoke at an event spotlighting the Atrocity Crimes Advisory Group for Ukraine, an initiative providing international support for Ukraine's prosecution of war crimes committed during the Russian invasion. The Georgetown Law Center on National Security (CNS) is serving as lead coordinator on this project.
Continue Reading
Continue Reading
From Georgetown Law to National Climate Policy: A Q&A with White House National Climate Advisor Ali Zaidi, L'15
White House National Climate Advisor Ali Zaidi, L'15, looks back on his student days and shares his advice for future lawyers interested in environmental law and public service.
Continue Reading
Continue Reading
5/11/2023
New Issue of Georgetown Law Magazine: Hoyas for Others
Our cover story focuses on the many ways Georgetown Law supports students interested in public interest law, from specialized career guidance staff to scholarships and grants to access to a vast network of alumni in government, nonprofit and other public interest fields.
Read More