Policy decided in Washington has a global impact.
The World Bank
10 Minute Drive from Georgetown Law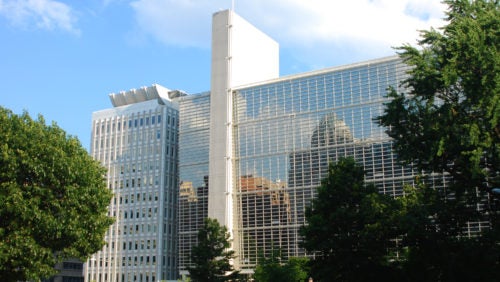 The World Bank
10 Minute Drive from Georgetown Law
Georgetown Law is recognized globally as a leader in scholarship, teaching and educational programming that transcends borders.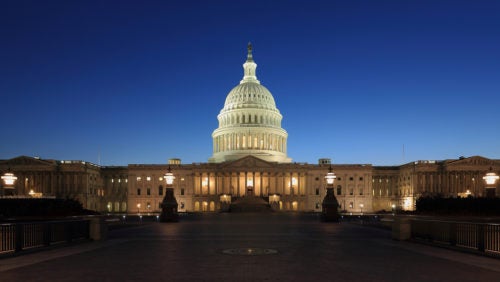 United States Capitol
12 minute walk from Georgetown Law
Take a few short steps from the Georgetown Law campus, and you'll find yourself looking up at a familiar sight — the U.S. Capitol.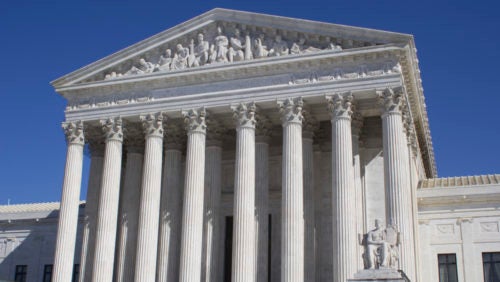 The Supreme Court
15 Minute Walk from Georgetown Law
Our Supreme Court Institute moots more than 90 percent of the cases heard by the Court each year.
Georgetown Law students don't just study the law. In D.C., they experience it.
Washington, D.C., is the nation's capital, a global hub and a lively metropolis. At Georgetown Law, students learn the law in the place where laws are made.
Facts & Stats
70
Each year, Georgetown Law welcomes graduate students from more than 70 countries, representing approximately 300 law schools worldwide.
100%
Supreme Court cases that were mooted at Georgetown in 2019-20.
300+
Number of students who participate in 19 different clinics.
Opinion
Why this "originalist" Supreme Court would disappoint the founders
Slate
Recent landmark decisions by the #SupremeCourt "failed to recognize a critical element of how the founders understood the Constitution: they believed courts should defer to precedent." Continue Reading
Opinion
The Uvalde paradox: So many police, so little protection
The Washington Post
"If we want a policing system that protects children from violence, in our schools or in our neighborhoods, we need to stop using police to do so much that has so little to do with preventing violence." Continue Reading
Lt. Jordan Foley (L'21): Serving Those Who Served
Long interested in the culinary arts, Foley filed official paperwork in January 2020 to establish a nonprofit, Chow Corp., designed to train veterans and military spouses for careers in the culinary business.
Continue Reading
Continue Reading
Unfair Marital Power System in Africa Negated — Thanks to International Women's Human Rights Clinic
Two former Georgetown Law clinic students, now graduates, have helped an African women's rights advocacy group to mount a successful legal challenge to a discriminatory marital law regime in Eswatini (formerly Swaziland).
Continue Reading
Continue Reading
7/29/22
"The Law School of the Future" - New Issue of Georgetown Law Magazine
Read feature stories on how Georgetown Law stays ready to serve the students of today and tomorrow, and on how our O'Neill Institute for National and Global Health Law is building on lessons learned from the COVID-19 pandemic.
Read More