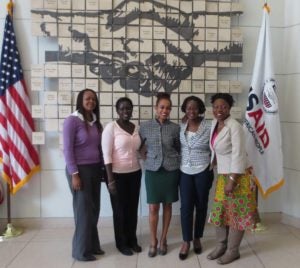 To maintain legal J-1 status, Georgetown-sponsored J-1 students must:
Report to the Office of Graduate Programs in order to activate the SEVIS record after the initial entry in J-1 status. This is a two-step process:

Check in with Graduate Programs for an Immigration Document Review
Attend mandatory Immigration & Compliance Session

Register as full-time students every semester (except summer). Full time for LL.M. and SJD students is 8 credits per semester, and full-time for JD students is 12 credits per semester. On a case by case basis, using guidelines set forth by the Department of Homeland Security, an international student advisor may authorize a J-1 student to enroll in less than a full course of study. Student must obtain written approval for a reduced course load before actually dropping below the minimum credit hour requirement. J-1 students should not depend on their professors or academic advisors for information about immigration regulations and/or course load requirements, as immigration regulations take precedence over academic policies.
Engage in employment or internships (on or off campus) only with written authorization from their sponsor and no more than 20 hours per week when school is in session. Students may engage in full-time work (over 20 hours per week) during official school breaks and vacations. Authorization must be obtained prior to the start of the employment or internship.  If your J-2 dependent is also interested in working in the U.S, please contact International Student Services for more information.
Apply for any extension of stay before the DS-2019 Form expires. If the academic program will not be completed by the end date of the DS-2019, contact lawcentervisa@georgetown.edu immediately.  The extension must be completed before the program end date on the DS-2019 Form. J-1 students must submit all paperwork relating to an extension to lawcentervisa@georgetown.edu at least ten days in advance of the program end date.
Notify International Student Services with any change in their academic program, including a change in program level or major, a leave of absence, a transfer, suspension, or program termination.
Maintain health insurance for themselves and any dependents in J-2 status. The insurance policy must meet the minimum requirements.
J-1 students are legally responsible for maintaining their own status by understanding and complying with these regulations. If you have any questions regarding your immigration status, please consult with your international student advisor.