Our hands-on, practical approach to education prepares our students for sophisticated tax practice and makes the Georgetown experience unparalleled.
Students at Georgetown can earn a J.D. degree or the Taxation LL.M. degree, which can be completed in person or entirely online. Georgetown's extensive tax curriculum offers students the opportunity to choose from more than 70 courses and seminars dealing with every aspect of tax law. These courses cover foundational subjects such as corporate, partnership, and international taxation, as well as dozens of offerings across a wide variety of specialty areas.
Students may also pursue a specialty certificate in Employee Benefits Law, Estate Planning, International Taxation (available online), and State and Local Taxation (available online), either together with Taxation LL.M. degree or on a stand-alone basis.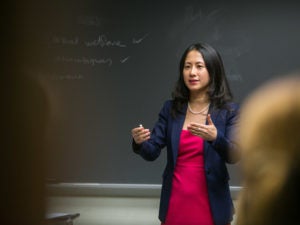 The Law Center offers the most comprehensive tax curriculum of any graduate tax program in the country, the best faculty, and career-propelling post-graduate opportunities.
This degree is available on-campus and online.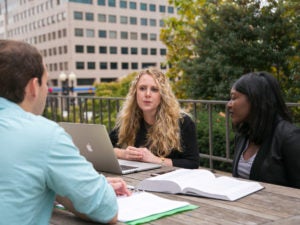 Experienced non-lawyer tax professionals have the opportunity to take part in our top-notch program and develop expertise in tax law.
This degree is available online only.
Certificates and Non-Degree Programs in Tax
Related Joint & Dual Degree Programs