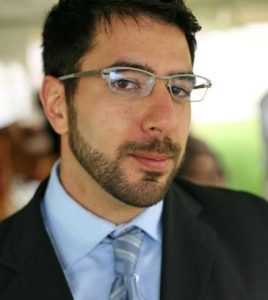 Ashkan Soltani is an independent researcher and technologist specializing in privacy, security, and behavioral economics. His work draws attention to privacy problems online, demystifies technology for the non-technically inclined, and provides data-driven insights to help inform policy.
He's previously served a brief stint as a Senior Advisor to the U.S. Chief Technology Officer in the White House Office of Science and Technology Policy and as the Chief Technologist for the Federal Trade Commission, advising the commission on its technology related policy as well as helping to create its new Office of Technology Research and Investigation. He also served at the FTC in 2010 as one of the first staff technologists in the Division of Privacy and Identity Protection, helping to lead investigations into major technology companies such as Google, Facebook, Twitter, HTC, and PulsePoint.
Ashkan was also recognized as part of the 2014 Pulitzer winning team for his contributions to the Washington Post's coverage of National Security issues. He was also the primary technical consultant on the Wall Street Journal's investigative series: "What They Know", which was a finalist for 2012 Pulitzer Prize for Explanatory Reporting.
Most recently, Ashkan was one of the architects of the sweeping privacy legislation, the California Consumer Privacy Act, that passed in California in 2018.
You can find him on Twitter: @ashk4n