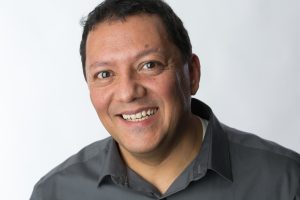 Carlos A. Manjarrez is the former Chief Data Officer for the Legal Services Corporation (LSC) the nation's largest grantmaker for civil legal aid. He was the founding director of the Office of Data Governance and Analysis, establishing the first policy research and data science unit in the organization's history.
Prior to the LSC he served as the inaugural Director of the Office of Planning Research and Evaluation at the Institute of Museum and Library Services where he established the first cultural policy data collection program in the Federal Statistical System and initiated the agency's open data program. He has over 25 years of social and cultural policy research, managed over 30 national studies, and has received research support from a variety of federal agencies and a broad range of national philanthropic sponsors.
He served as Chief of Party for the US delegation to International Standards Organization meetings on cultural statistics, was a member of the White House Legal Aid Interagency Roundtable and an advisory board member and contributing author for the Measuring Justice for All report of the American Academy of Arts and Sciences.
Dr. Manjarrez currently serves as an advisor to the American Bar Foundation/JPB Foundation Access to Justice Scholars Program and as a technical advisor to the US Justice Needs Study of the Institute for Advancement of the American Legal System. As a Fellow at the Institute, Carlos advises and provides support to the Civil Legal Data Commons Project. Carlos holds a BA in Sociology and Latino Studies from the University of Michigan and a PhD in Urban and Regional Planning from the University of Maryland.
He lives in Washington, DC with his wife and their beloved dog Mona.