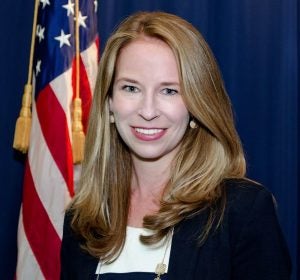 Terrell McSweeny, former Commissioner of the Federal Trade Commission (FTC), has held senior appointments in the White House, Department of Justice (DOJ), and the U.S. Senate. At the FTC and DOJ Antitrust Division, she played key roles on significant antitrust and consumer protection enforcement matters. She brings to bear deep experience with regulations governing mergers and non-criminal, anti-competitive conduct, as well as issues relating to cybersecurity and privacy facing high-tech, financial, health care, pharmaceutical, automotive, media, and other industries.
Ms. McSweeny is internationally recognized for her work at the intersection of law and policy with cutting edge technologies including Artificial intelligence ("AI"), Digital Health, Fintech, and the Internet of Things ("IoT"). Clients benefit considerably from her extensive relationships with other enforcement agencies around the world.
Prior to joining the Commission, Ms. McSweeny served as Chief Counsel for Competition Policy and Intergovernmental Relations for the U.S. Department of Justice, Antitrust Division. She joined the Antitrust Division after serving as Deputy Assistant to the President and Domestic Policy Advisor to the Vice President from January 2009 until February 2012, advising President Obama and Vice President Biden on policy in a variety of areas.
Ms. McSweeny writes for the Institute on issues relating to privacy, emerging technologies, and the FTC.
Contact: tmcsweeny@cov.com or via TechInstitute@law.georgetown.edu.