Study law at the most advanced levels. Access the largest tax curriculum of any school in the U.S. Push your career to new heights. Do it all on your own schedule.
We're pleased to be able to share our expertise with experienced non-lawyer tax professionals.
Choose from our online Executive Master of Studies in Law (M.S.L.) in Taxation and two certificate programs.
All of our programs for non-lawyers are available online as part of our Executive/online program.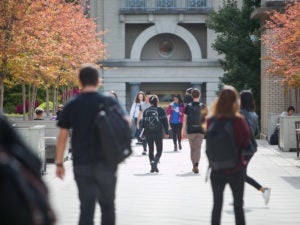 Georgetown Law offers a world-renowned Graduate Tax Program. Experienced non-lawyer tax professionals can now take advanced tax courses and earn a Master of Studies in Law (MSL) in Taxation.
Certificates Available for Non-Lawyers, to be Completed Alongside an M.S.L. or on a Standalone Basis
*Indicates degree/certificate which can also be completed through our Executive/online program.