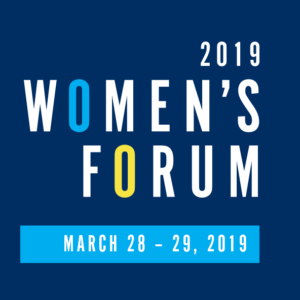 8:00 a.m.
Washington, D.C.
Women's Forum 2019
Following the incredible success of the first university-wide Women's Forum in 2018, Georgetown University invites you to save the date for the 2019 Georgetown University Women's Forum, March 28 - 29, 2019.

The Georgetown Women's Forum will celebrate Georgetown women from each of the nine schools and include phenomenal keynote speakers, interactive workshops, and networking opportunities. From law to business, policy to science and government, and technology to the public sector, the Forum will feature discussions on timely and intersectional issues while uniting and strengthening the Georgetown community.

Alumni, faculty, staff, and students - regardless of gender - please mark your calendar and plan to attend the 2nd Annual Georgetown Women's Forum.