Supporting Georgetown Law
On March 28, 2018, students from across Georgetown Law participated in Thank a Giver ("TAG") Day, gathering together to thank alumni and friends who have supported Georgetown University Law Center through generous donations.
These donations support everything from scholarships, to clinics, journals, student groups, centers and institutes, and hiring and retaining top faculty. Georgetown Law is able to stay at the top thanks to alumni and friends who give so generously.
Read more about why giving matters.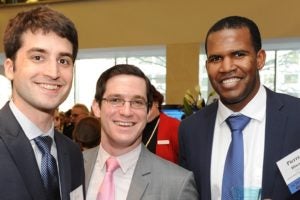 January 1, 2017
Read as some of our fantastic and well deserving scholarship recipients express their gratitude.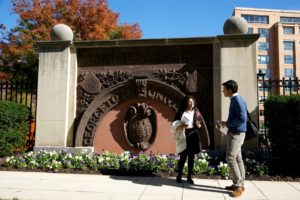 May 9, 2016
Scholarship
Georgetown Law, the law firm of Baker & McKenzie, and family and friends of the late Leonard B. Terr have established a $1 million scholarship to assist students in the graduate tax program. Terr, a Baker & McKenzie partner and Law Center adjunct professor, taught tax law at Georgetown for 17 years before his death in 2015.