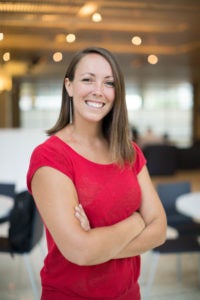 Annie Flanagan comes to Georgetown Law after spending over three years in the Capital Division of the Orleans Public Defenders. As Capital Coordinator, Annie worked to establish the office's capital defense practice for pre-trail clients facing the death penalty in New Orleans. The division's quality of representation using a holistic, client-centered approach was recognized by national experts during her tenure.
She spent over two years leading mitigation investigations and managing care of OPD clients and their families. Annie brought experience with establishing organizational structures from her time as founding board member and President of New Incentives, an organization that currently works on poverty alleviation and maternal health in Nigeria.
Annie's passion for social justice emerged from a background of service in education and literacy, immigration and refugee services, and prisoners' rights.
At Georgetown, Annie hopes to gain a deeper understanding of the intersections between civil rights, indigent defense, immigration and labor issues.