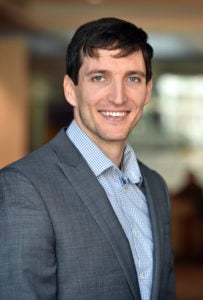 David Atkinson grew up ten miles south of a small town in rural Missouri. He graduated with his B.S. from Truman State University, where he finished in the top 10 percent of all army ROTC cadets nationwide.
While in college, he was selected for the U.S. State Department's Critical Language Scholarship Program, studying Arabic intensively in Tunisia.
After college, David was an active duty paratrooper with the 82nd Airborne Division for three years, and deployed to Afghanistan in 2012. During his fourth year, he became a detachment commander.
After leaving active duty, he transitioned into the Army with Reserves, attended Harvard, and graduated with a master of education for education policy and management.
Additionally, he graduated from Kansas State University with a master of science in adult and continuing education.