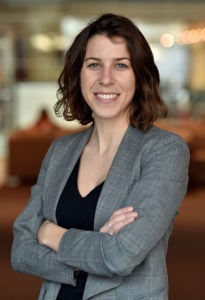 Ellen grew up in San Diego and attended UC Berkeley for her undergraduate degree where she majored in International Development with a regional focus on Latin America. During her time there she delved deeply into a variety of cross-border and international issues, culminating in an internship with Fair Trade USA. She joined Teach for America directly after graduation, teaching 5th grade English to students in a heavily immigrant and refugee neighborhood in south Nashville, Tennessee.
After completing two years in the classroom, she was a site coordinator for the Refugee and Immigrant Students Empowered (RISE) after-school program in the same community where she taught.
Following her departure from Nashville and extensive travel in South America, she most recently settled in Mexico City to work with the Central America team at Amnesty International's Regional Office. There she supported their efforts in research and advocacy for a wide range of issues, with a primary focus on recognizing violations of the rights of asylum seekers fleeing the Northern Triangle countries.
Since 2015 she has also volunteered intermittently with an organization providing humanitarian aid to vulnerable migrants on the Arizona – U.S. border and is an active supporter of their mission to decrease unnecessary deaths in the Sonoran desert corridor. These experiences helped shape her interest in working with unaccompanied minors at our Southern Border and pursuing at Georgetown Law a deeper understanding of refugee policy and the intersection of education access and immigration reform.