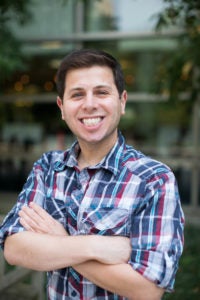 Eric is a Massachusetts native and comes to Georgetown Law with a background in public policy and community organizing. He is a graduate of Boston University, where he obtained degrees in political science and international relations, as well as jointly founded a global civic education program in local high schools.
Eric has a diverse range of government and political experience, having worked in the Massachusetts state legislature, Massachusetts Attorney General's Office, U.S. House of Representatives, and on both Congressional and Gubernatorial campaigns. In these positions, he observed the interactions between government and people, and has become most interested in issues of civic participation and voter engagement.
Most recently, he served for two years as Assistant Director at Common Cause Massachusetts, a nonpartisan advocacy organization dedicated to open, honest, and accountable government. Here, Eric helped lead successful legislative and grassroots campaigns for issues like reforming the state freedom of information law, enhancing rules for campaign finance disclosure, and helping to guide the implementation of a new early voting program.
He plans to focus his Georgetown education on civil rights, legislation, and other public interest areas. Eric hopes to use his future law degree to continue promoting both justice and reform.