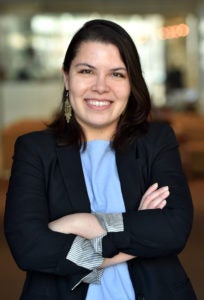 Growing up the daughter of a struggling single mother and hearing whispered tales of the injustice her family experienced as Vietnamese refugees, Nikki developed a passion for the areas of human rights and social justice activism.
In addition to her position with the Israeli Ministry of Justice, in which she produced a 130-page sociological report on Eritrean refugees that was circulated as a resource for NGOs such as Amnesty International and the Red Cross, Nikki has acted as a researcher for PROOF Media for Social Justice, investigating rape as a weapon of war in various countries. She also worked as a researcher for Focus Forward, creating inmate resumes and collecting information on specialists in recidivism.
While an associate at the Sciences Po Human Rights Law Clinic, she conducted in-depth examinations of a Canadian mining company operating in the Congo and assisted with the production of a Carter Center "Guide" for local actors scrutinizing extractive industries. As a paralegal for a complex litigation firm, she helped develop the socioeconomic analyses for jury preparations during the Arab Bank trial, the first successful civil suit under the U.S. Anti-Terrorism Act
More recently, Nikki assisted on trafficking victims' vacatur cases and worked closely with a client on a presidential pardon petition with the Sex Workers Project at the Urban Justice Center. She also coordinated a "letters of hope" campaign for refugees with various faith-based institutions in Montclair, NJ. These letters were distributed on a crowd-funded service trip to the Calais-area refugee camps in France, where she worked with L'Auberge des Migrants and taught an English course.
Nikki graduated with honors from Yale University, where she double majored in Religious Studies and Anthropology. Upon graduation, she received a Herbert and Jean Cahoon Award for her community service work in the greater New Haven area.
While at Georgetown Law, she plans to dig deeper into the intersections of criminal justice, migration, health, and faith-based activism. She is particularly intent on focusing on refugee advocacy, an issue very close to her heart. Nikki looks forward to learning how to be a better advocate, capable of giving dignified and compassionate service while also turning a conscientious lens upon the socioeconomic and cultural processes that produce and perpetuate injustice.
In her free time, Nikki enjoys reading, hiking, cooking, painting, and traveling.