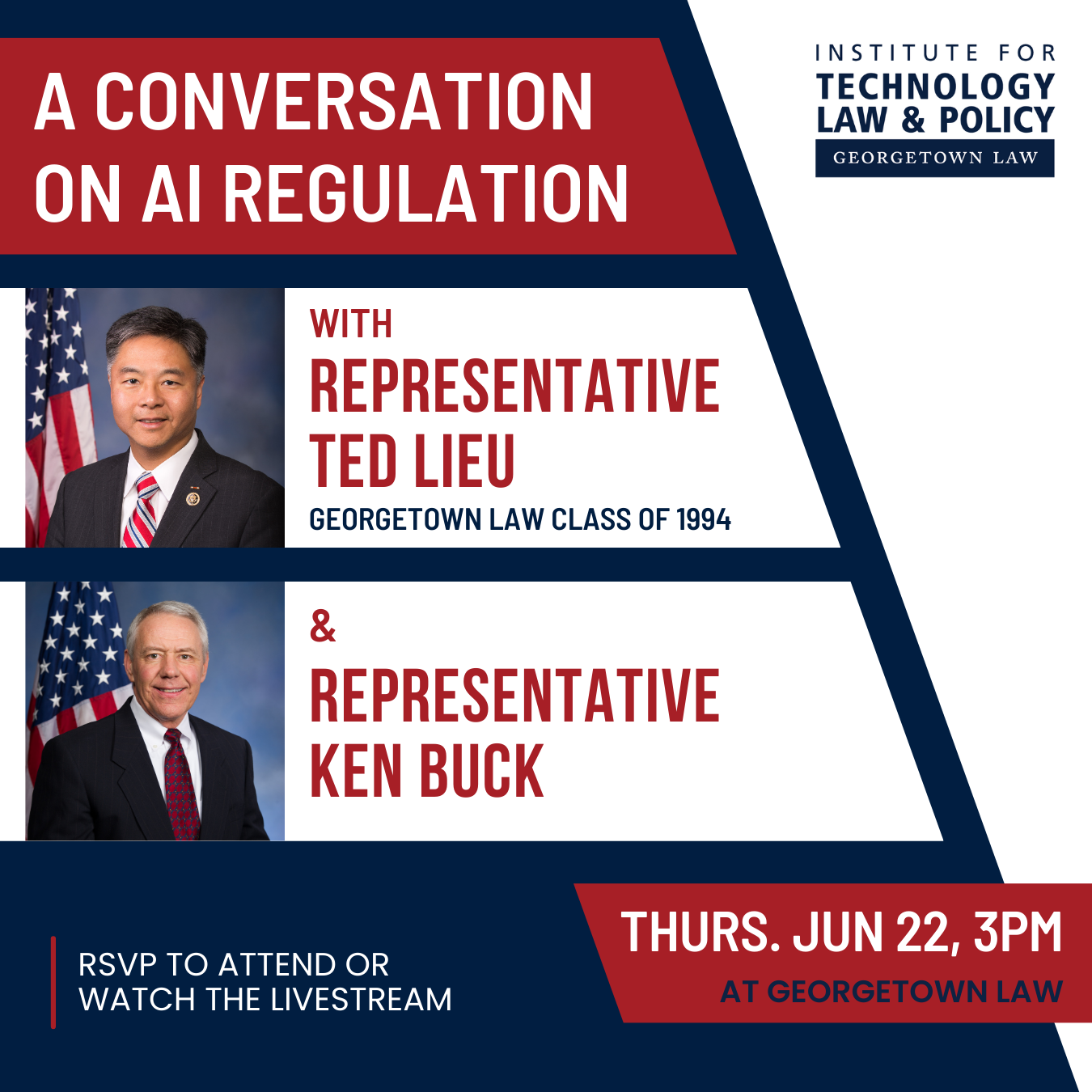 The Georgetown Law Institute for Technology Law & Policy welcomes Congressman Ted Lieu of California's 36th District (L'94) and Congressman Ken Buck of Colorado's 4th District to campus on Thursday, June 22 at 3:00 pm for a conversation on regulating Artificial Intelligence.
In a bipartisan fireside chat, Reps. Lieu and Buck will discuss what types of AI should be regulated, what standards should apply, and who should regulate it.
Rep. Lieu, an alumnus of the Georgetown University Law Center, is one of the few computer science majors currently serving in Congress. Earlier this year, he published an op-ed in the New York Times, advocating for the creation of a nonpartisan AI Commission to provide recommendations on how to structure a federal agency to regulate AI.
Rep. Buck is co-chair of the Congressional Big Tech Antitrust Caucus and a co-sponsor (with Rep. Lieu, Rep. Don Beyer, and Sen. Ed Markey) of the bipartisan and bicameral Block Nuclear Launch by Autonomous Artificial Intelligence Act, H.R. 2894.