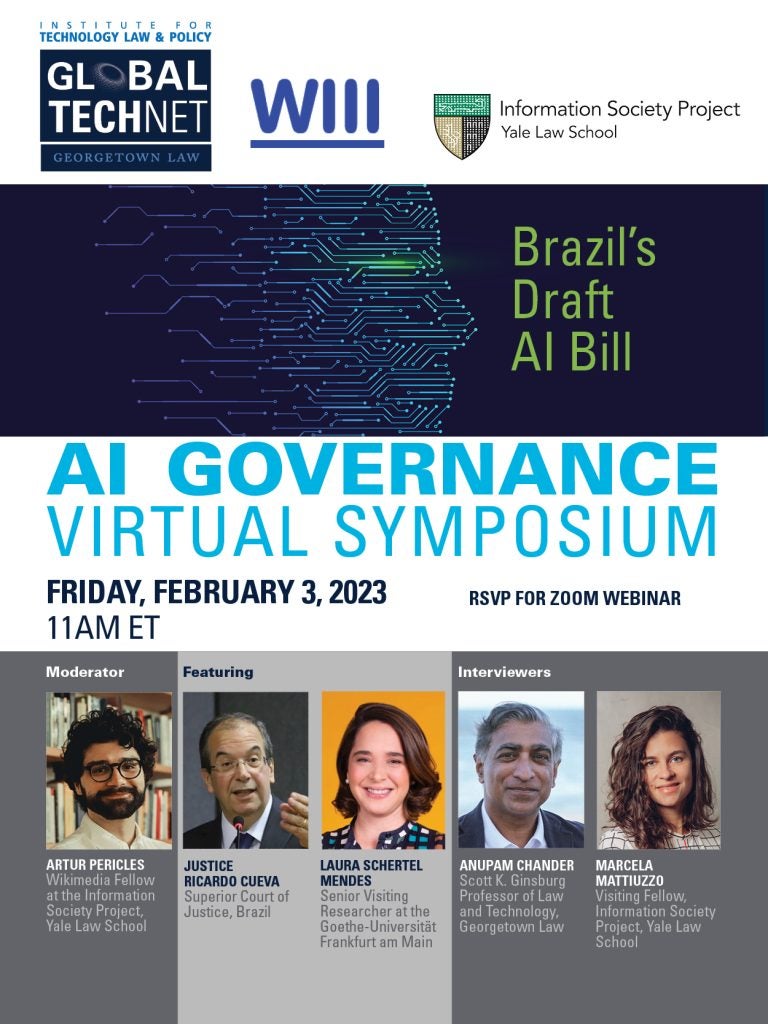 Join us as we host the two ranking members of Brazil's expert committee on AI regulation. The Senate-appointed committee held numerous public hearings and received input from industry, civil society, and academics. The draft bill it prepared as a result of that process covers transparency, copyright, discrimination, and individual rights. It seeks to learn from proposals in the U.S. and the European Union to design a model of its own that is fit for the social and legal reality in Brazil. Our panelists will explore those questions from different perspectives.
Featuring:
Justice Ricardo Cueva, Superior Court of Justice, Brazil
Laura Schertel Mendes, Senior Visiting Researcher at the Goethe-Universität Frankfurt am Main
Interviewers: 
Anupam Chander, Scott K. Ginsburg Professor of Law and Technology, Georgetown Law
Marcela Mattiuzzo, Visiting Fellow, Information Society Project, Yale Law School
Moderator:
Artur Pericles, Wikimedia Fellow at the Information Society Project, Yale Law School
Accommodation requests related to a disability should be sent to  nr671@georgetown.edu. 
A good-faith effort will be made to fulfill requests.