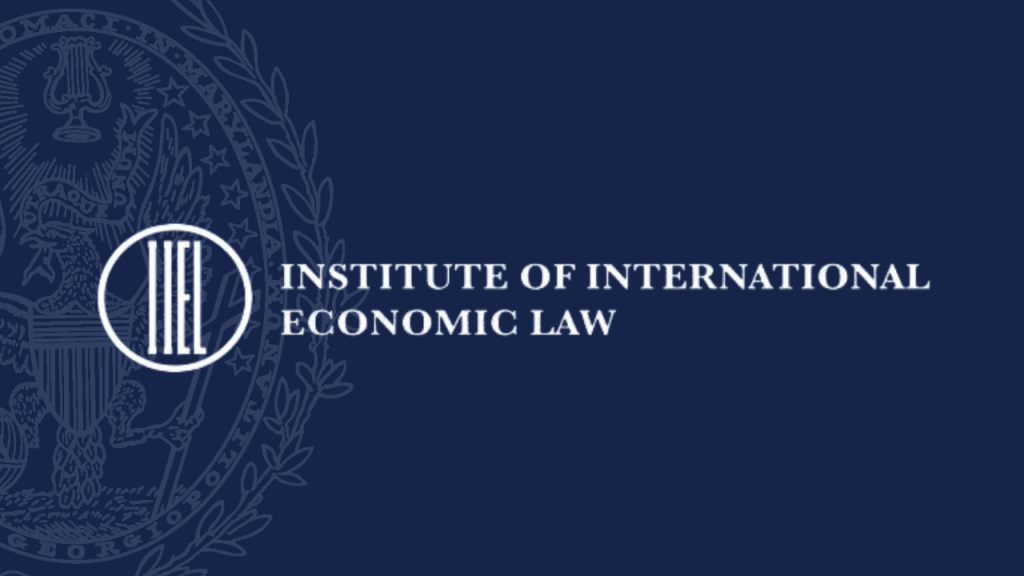 Hosted by Chris Brummer, Agnes N. Williams Research Professor; Faculty Director, Institute of International Economic Law; Professor of Law
Are you a law student interested in fintech, international trade, monetary affairs, international tax or trade law, or economic diplomacy more generally and in expanding your knowledge and network? Would you like to be the first to learn about writing opportunities, fellowships, and upcoming events?
The Institute of International Economic Law (IIEL) invites you to meet our exceptional faculty, learn about our world-class events, renowned Fellows program -and much more- from our Faculty Director Chris Brummer at a welcome reception.
About IIEL
IIEL is the focal point for the study of international economic law at Georgetown.  We convene conversations with real-world impact and support the education of the next generation of global economic law and policy leaders.  Our stakeholders are thought-leaders and change-makers in government, law and consulting firms, start-ups, embassies, international organizations and beyond.  Our programs impact national and international policymaking, regulatory and legislative decision making, private sector planning and academic discourse. Our publications and updates are routinely read by thousands of policymakers, lawyers and financial professionals.