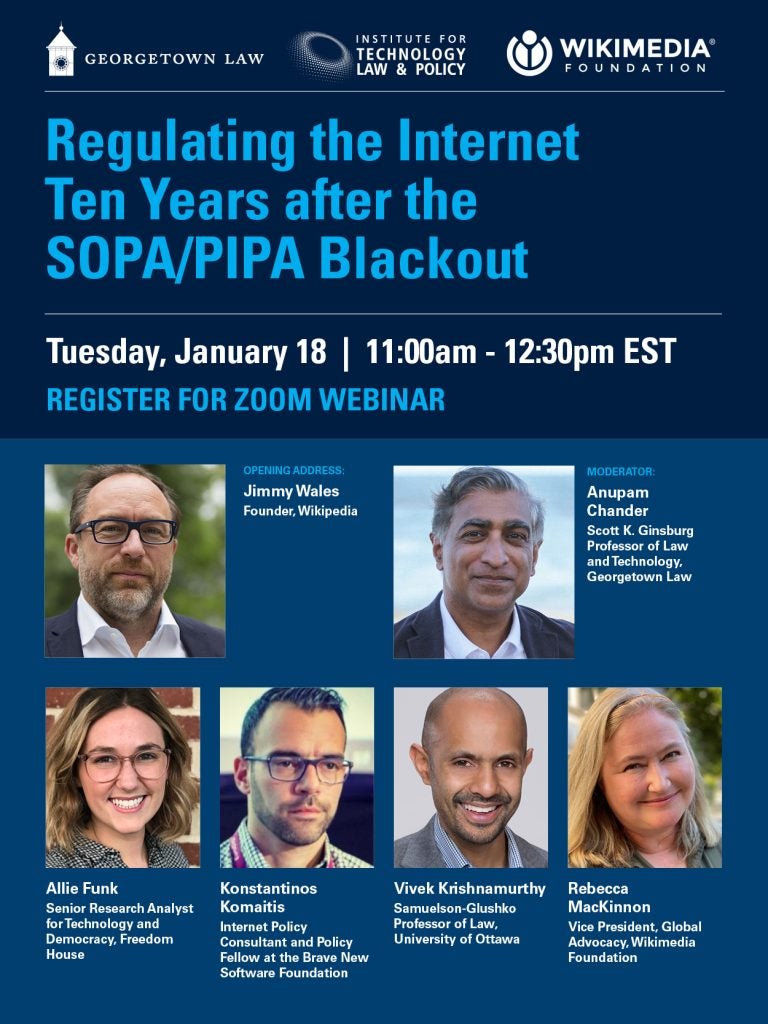 Calls to regulate the internet more strictly are now commonplace, but a new report from Freedom House observes both the promise and peril of internet regulation. The global drive to control big tech thus carries a seeming contradiction: it can be an expression of democracy but can also support authoritarianism. Consider recent examples of internet enforcement. Luxembourg seeks to fine Amazon nearly a billion dollars for data protection violations, while Russia fines Facebook and Google millions for failure to moderate content sufficiently. The US restricts surveillance company NSO Group from accessing U.S. technology, while Nigeria bans Twitter when it deletes tweets by its president.
On the tenth anniversary of the blackout of Wikipedia, Google, Reddit, and Mozilla in response to proposed internet regulation in the U.S., we ask what we learned from the SOPA/PIPA debates, take stock of where internet regulation stands today, and ask what internet regulations carry the most promise or risk today.
Join Georgetown Law's Institute for Technology Law and Policy and the Wikimedia Foundation for this event. The panel will consist of a conversation with thought leaders on global internet regulation focused on understanding the current state of internet freedom and articulating possible paths towards internet freedom.