Please contact lawexp@georgetown.edu with general inquiries about the J.D. Externship Program, J.D. practicum courses, and J.D. simulation courses (including Week One simulation courses).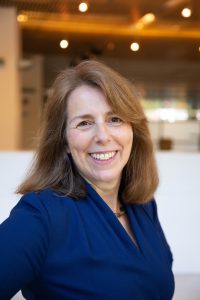 Assistant Dean for Experiential Education
Maura L. DeMouy is the Assistant Dean for Experiential Education and Executive Director for the Law Center's RISE Program for students from backgrounds underrepresented in the legal profession. Assistant Dean DeMouy oversees scheduling and management of all non-clinical experiential courses for the Law Center, including its practicum courses, upper-division simulation courses, First-Year Experiential Week One courses, and externship courses. She develops the externship seminar curriculum and other training and guidance on pedagogy for adjunct faculty. 
She grew up in a suburb of Washington, D.C. After graduating from law school, she clerked for the Honorable Catherine C. Blake on the U.S. District Court for the District of Maryland, and then practiced law for over five years, last at Hogan & Hartson (now HoganLovells).  After leaving private practice, Maura taught legal research, writing and critical thinking skills at University of Maryland's law school (UMD Law), coordinated programming to prepare students for legal practice through the LEAD Initiative and taught in UMD Law's Women, Leadership and Equality program. Immediately prior to coming to Georgetown Law, she was Dean of Students at the Catholic University of America's law school. 
In 2022, she was recognized as one of Women We Admire's Top 50 Women Leaders for DC. When not at the Law Center, you might find her hiking with her sons, taking her dog Jasmine for a walk or racing a triathlon.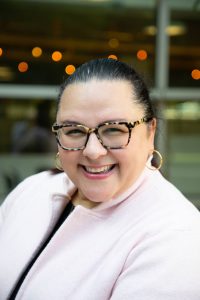 Senior Director for Experiential Education
Juliana is the Law Center's Senior Director of Experiential Education and an Adjunct Professor of Law. In her role, she helps to manage the Law Center's non-clinical experiential programs; specifically, the J.D. Externship Program, practica, and simulation courses. She also previously served as the team's Acting Assistant Dean for Experiential Education. Juliana earned her B.A. in Political Science and Spanish, magna cum laude, from Bates College, and her J.D. from Boston College Law School.
Prior to joining the Office of Experiential Education, Juliana held a number of different positions with The George Washington University Law School Field Placement Program, including as an inaugural Visiting Associate Professor of Clinical Law and Friedman Fellow; Acting Director; and a Professorial Lecturer in Law. She has presented on externship program pedagogy and other topics at conferences, and has written blog posts on a variety of professionalism themes. She has volunteered extensively with non-profit organizations, including as a member of the board of directors for two organizations. In her free time, Juliana enjoys reading; attending performing arts events; traveling; watching tennis; and eating cheese.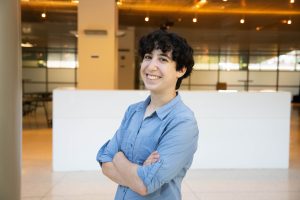 Program Coordinator for Experiential Education
Avery assists the Experiential Education team in overseeing the J.D. Externship Program, the first-year Week One simulation courses, and the Law Center's practicum and simulation courses. They manage the Experiential Education email address (lawexp@georgetown.edu) and calendars for the office's programs and events, as well as the Office of Experiential Education web pages. Over the four years Avery has been on the team, they have enjoyed their role in providing programmatic information to students, managing communications to students and faculty, coordinating workshops and information sessions, and more.
Avery joined the Office of Experiential Education as Program Coordinator in October 2018, a few months after graduating with a BA in Literature from American University. In their free time, they enjoy writing fantasy and sci-fi stories, listening to audiobooks, crocheting huge blankets, playing D&D with friends, rock climbing, hiking, learning Spanish and German, and travel.