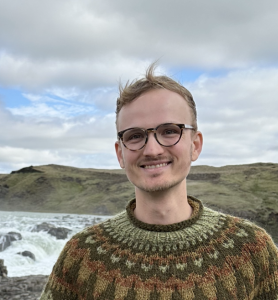 Christian Stirling Haig is a Norwegian-American dual citizen who grew up facing the impacts of climate change in both South Florida and Arctic Norway. At Georgetown, he intends to study international environmental law and alternative legal approaches to climate adaptation.
Haig received his B.A. from the University of North Carolina at Chapel Hill, where he graduated with Highest Distinction, Honors, and Phi Beta Kappa. His undergraduate studies focused on climate security, international relations, and the Arctic, involving independent research projects, a thesis, teaching three undergraduate seminars, and extensive undergraduate leadership and internship experience.
Upon graduation, Haig received a nationally competitive Scoville Peace Fellowship to work on climate, nuclear, and national security policy with the Natural Resources Defense Council. Later, he joined the Center for Strategic and International Studies to help launch its Risk and Foresight Group, working in strategic trends analysis and geopolitical risk forecasting. Haig went on to earn an L.L.M. at the University of Tromsø –The Arctic University of Norway, specializing in the law of the sea, international environmental law, and Arctic governance. His thesis assessed the developing legal regime for climate adaptation and its implications for oceans governance.
Haig is currently a concurrent M.P.P. candidate and Belfer Young Leaders Fellow at the Harvard Kennedy School of Government. At Harvard, he worked for the Arctic Initiative at the Belfer Center for Science and International Affairs, which sponsored his participation in the University of Iceland's Arctic Academy for Social and Environmental Leadership. In these roles, he researched Arctic climate security, sustainable development, marine governance, and environmental policy innovation. He was selected for the pan-university Climate Leaders Program, and he co-founded the Harvard Climate Leadership Summit, which convenes activists and interdisciplinary thought leaders from across the United States. Prior to beginning his J.D. studies, Haig received a Harvard fellowship to work as a policy advisor in the North Carolina Governor's Office. His primary achievement was to pioneer a state-level executive response to conserving critical wetlands following the rollback of Clean Water Act protections in SCOTUS's ruling in EPA v. Sackett.
Haig is a fluent Norwegian speaker and has studied French and Russian. In his free time, he is a cider-brewer, sculptor, and woodcut printmaker.