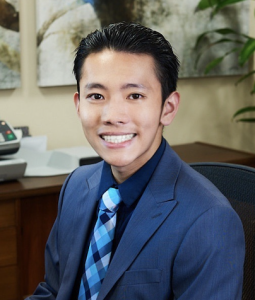 James moved from Hong Kong to Seattle, WA at 16. He graduated summa cum laude from UW Seattle with a B.A. in Philosophy and a minor in French in 2020. After graduation, he worked for a plaintiff litigation firm in Seattle as a paralegal and assisted in hundreds of cases with low-income clients often against corporations and governments. Of all aspects of the job, James loved interacting with clients the most as it propelled him to continue to make a positive impact on others' lives in the legal field. Off work, James held a lead position at Teen Feed, a food bank in his college's neighborhood, where he cooked and served food to tens of homeless youths every week during COVID times.
James' status as an immigrant developed in him the passion to advocate for the marginalized. At Georgetown's Global Law Scholar program, he plans to bring this advocacy to an international level and embark on a career in war prevention.
James is fluent in both Cantonese and Mandarin and proficient in French. For leisure, he likes to read biographies, cook French and Chinese food, and go on hikes. In fact, James enjoys the outdoors so much that he volunteered with AmeriCorps as a wildfire firefighter for a year before law school.