Georgetown Law Early Learning Center
The Georgetown Law Early Learning Center gives parents at the Law Center access to quality early childhood education services.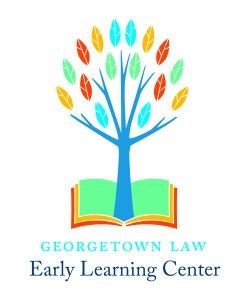 We are conveniently located on the lower level of the Gewirz Student Center. Our facility has three classrooms all of which are equipped with child-size furniture and bathroom facilities. The Georgetown Law Early Learning Center program follows the academic calendar with an extended summer program.
The Georgetown Law Early Learning Center has been designed to meet the emotional, social, physical, and intellectual needs of children in a safe, nurturing environment. Toys and equipment have been chosen to develop fine and gross motor skills and give children opportunities to explore and select their own activities. Art, dramatic play, blocks, discovery materials, manipulatives, and books are some of the "interest areas" incorporated in the Center.
Activities are developed that inspire and stimulate a child's natural sense of curiosity and love of learning.
Enrollment
The Early Learning Center serves toddlers through preschool-aged children and offers full-time care Monday through Friday. Enrollment procedures, tuition, and fees vary based on the child's age and the family's affiliation with Georgetown University Law Center. Additional information can be requested through emailing GLELC@georgtown.edu or calling the center at 202-662-9256.