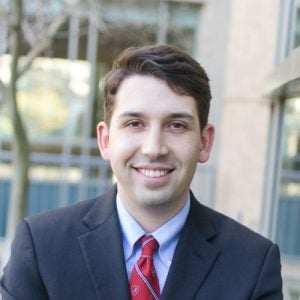 Jake Eigner was the youngest ever Vice President of the largest privately owned Registered Investment Advisor in the country. After earning his Series 65 Securities Law License, he broke numerous company wide sales records and personally closed over 23 million dollars in business from high-net-worth and institutional clients. Jake still holds the all-time company sales record for scheduling appointments with prospects representing over 500 billion dollars in one month, and consistently ranked the number one performer in the sales department across dozens of global offices.
Jake decided to further his education after being offered the Thomas H. Kennedy Scholarship by Georgetown Law. He split his 2L summer between Groom Law Group, Chartered and Caplin & Drysdale, Chartered and will be beginning his career at Groom.
At the University of Alabama, Jake served on the executive council of the Delta Chi Fraternity and was elected Chairman of the Student Government Association. He has a special interest in music, and spends Saturdays in the Fall cheering on the Alabama Crimson Tide Football team.
University of Alabama, Bachelor of Science in Economics, Phi Beta Kappa, Magna Cum Laude, Faculty Economics Award. 2016.
Study Abroad: University of Oxford, Oxford, United Kingdom.
Georgetown Law, J.D. expected, 2021