Guiding Technology Platforms Through Difficult Public Policy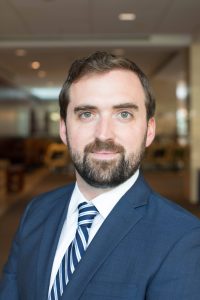 Jake is an Account Executive at Snapchat and a member of the Georgetown Law Evening Program. His mission is to guide technology platforms through difficult policy environments – ultimately in the interest of best protecting user communities and business stakeholders.
Career
Jake's introduction to digital media, marketing, and government came through his time at Google where he helped election campaigns utilize Google effectively in the 2014 midterm elections. He also spent time in business development at Axios, a news start-up from the founders of Politico which has grown rapidly since its emergence in 2016. 
Most substantially, his career has been shaped at Snapchat – the massive messaging platform that reaches nearly every Millennial and Gen-Z'er in the United States. There he guided the growth of new international business, including the UK and Australia, and has assisted nearly every major marketing vertical as they reach and persuade the next generation of customers. Currently, he resides in DC and helps grow Snapchat's partnership with government, election, and advocacy clients.
Background
Jake hails from Centerville, Utah – a small, quiet suburb north of Salt Lake City. While skiing, camping, and hiking will always have a spot in his heart, he prefers to spend DC days on more city-centric activities. While studying Political Science and Philosophy at the University of Utah, he served as the President of the Pre-Law Society, was a member of their Legal Scholars Program, and graduated cum laude with honors after writing his thesis on the role of virtue ethics in political development and education.
University of Utah, BS Political Science and Philosophy, 2015
Georgetown Law, JD expected December 2023
Practice Interest: Technology Law and Public Policy