Entrepreneur, Womxn Advocate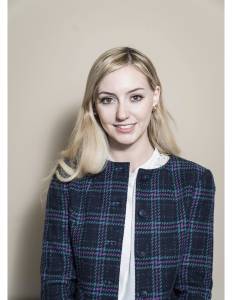 Juliane is a start-up investor, business law scholar, and she is passionate about social entrepreneurship and advocating for womxn founders.
While at Georgetown…
At Georgetown Law, she served as President of Georgetown Law Ventures, a student organization focused on entrepreneurship and venture capital. During law school, she actively collaborated with Georgetown University's start-up pitch competitions, and she was a member of the Women's Legal Alliance student organization on campus.
As a 1L, Juliane became distinguished as an LCLD scholar and summered for both O'Melveny and Meyers and Fannie Mae where she focused on real estate law and affordable housing access and innovation. As a 2L, Juliane summered at Fried Frank in Washington, D.C. where she plans to return as an associate next fall in their corporate law group.
Background
Prior to law school, Juliane co-founded an affordable housing public-private partnership project in Guatemala. While in college, Juliane served at the White House under the Obama administration as well as an intern for The Honorable Senator Dianne Feinstein. Juliane graduated magna cum laude in Philosophy and Business at Northeastern University.
Outside the Classroom
Juliane grew up in Middleburg, Virginia and enjoys winemaking, horseback riding, music, fashion, and travel.
Northeastern University magna cum laude, BS in Philosophy, 2017.
Georgetown Law, J.D. expected 2021
Practice Interest: Venture Capital Law and Mergers and Acquisitions