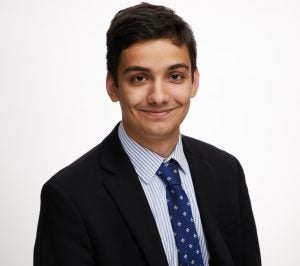 Kethan is a member of Cohort 5 of the Business Law Scholars program. He is interested in exploring the intersection of business and law to better understand how and why companies pursue various strategic financial, structural and organizational strategies. At Georgetown, Kethan is the Treasurer of the Corporate & Financial Law Organization, co-Private Sector Careers Chair of Outlaw, a RISE Teaching Fellow/Tutor and Peer Mentor, an Admissions Student Ambassador and a LexisNexis Student Representative. After graduation, he hopes to pursue a career in securities transactions, corporate finance and executive compensation law.
Background
Kethan graduated from Harvard College with a concentration in government, secondary in music and Spanish language citation. After graduation, he spent three years at Sullivan & Cromwell in New York working as a paralegal in the capital markets, executive compensation and corporate governance groups. He spent his 1L summer at Jones Day in Minneapolis and will be returning to S&C in New York as a 2L summer associate.
Beyond Law School
Kethan is from the Twin Cities, Minnesota. He is a marathon runner and cross-country skier and, in his free time, enjoys playing bridge, political trivial and binge-watching Netflix.
Harvard College, AB, 2018
Georgetown University Law Center, JD, Anticipated 2024