Paying it Forward as a Mentor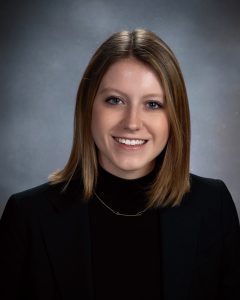 Lulu Ward has a BS in Economics and Global Business from NYU's Stern School of Business. She graduated from Stern in December of 2019 and then spent 9 months working in operations at a technology startup called Saturn. Through her time in undergrad, Lulu interned at a variety of companies, from a small wellness startup called Daybreaker to the world's largest HR Consulting Firm, Mercer. This exposure to companies of all sizes developed Lulu's keen interest in business growth and development, and sparked her desire to do corporate transactional work after law school. Lulu is most excited to learn more about the practice areas of private equity and M&A.
While at Georgetown…
In addition to being a Business Law Scholar, Lulu is also a 1L Delegate for the Corporate and Financial Law Organization (CFLO), and an engaged member of the Women's Legal Alliance (WLA). Through WLA, Lulu has had the opportunity to work with multiple mentors, both a student mentor and a practicing female attorney. These mentorships have been invaluable to Lulu during her first semester of law school, and she is eager to pay it forward by becoming a mentor herself. 
Outside of the Classroom
Lulu is originally from New York, NY, but her parents now live in Rhode Island. In her free time, she loves to watch HGTV shows, practice yoga, and try new restaurants with friends.
New York University Stern School of Business Bachelors in Economics and Global Business, 2019.
Georgetown Law,  J.D. expected 2023.
Practice Interest: P
rivate Equity and M&A