Driven Leader Focused on Advocacy for Minorities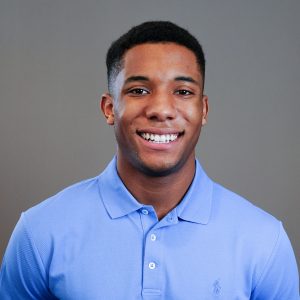 Nehemiah's goal is to build a non-profit organization that provides web-accessible legal representation for human, civil, family and juvenile law, particularly focused on minorities.
Background
Nehemiah gathered corporate and leadership experience as an undergrad at Amherst College where he majored in Psychology and Political Science and graduated cum laude. During summers, he worked at various companies:
Simpson Thacher & Bartlett LLP, as an intern
IBM, as a market analyst
the corporate headquarters for PM Pediatrics, a large medical practice in New York, where he analyzed patient trends
The Mintz Group, as a business development intern
Leadership has been his true passion. Nehemiah was made Team Captain for Amherst College, elected as a class senator, served as an Ambassador for Nation United, and is an Eagle Scout.
Amherst College, BA Psychology and Political Science, cum laude, 2021
Georgetown Law, JD expected, 2024