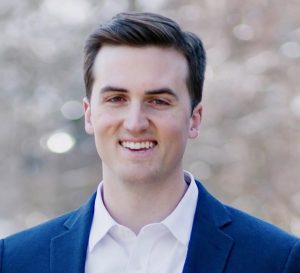 Nic Neser is in his third year at Georgetown University Law Center, where he is involved in numerous on-campus activities. He is a student fellow in Georgetown's Center for the Constitution, a member of the Federalist Society, and a member of the J. Reuben Clark Law Society. He is interested in a variety of practice areas including litigation, mergers & acquisitions, antitrust counseling/investigating, and government relations.
Before Georgetown…
As a paralegal in the Antitrust Division at the U.S. Department of Justice, Nic worked closely with attorneys, economists, and other professionals to investigate and ultimately bring charges against major technology companies who allegedly engaged in anti-competitive practices. This included being a member of the United States v. Google LLC litigation team. From this experience, Nic developed a passion for the intersection between law and business, specifically in the complexities surrounding mergers, acquisitions, and the government's role in mediating the competing interests of free markets.
Nic graduated from Brigham Young University with a B.A. in American Studies, where he was active on-campus. He was Editor-in-Chief of Americana, a Lu Ann Snyder Scholar, and a defenseman on the men's varsity lacrosse team.
Community Involvement
For Nic, doing what is right is a core value. This includes giving back to the community and helping others. Before college, Nic served a two-year mission for the Church of Jesus Christ of Latter-day Saints in rural Alabama. There, he provided community service, taught English to Spanish-speaking immigrants, and helped people with mental disabilities.
Outside of the Classroom
Nic loves following BYU athletics, playing pickup basketball, and reading biographies. A native of Irvine, California, Nic grew up going to the beach, but loves Washington, D.C. for its inspiring history and many monuments.
Brigham Young University, BA American Studies, 2019
Georgetown Law, JD expected, 2024