RISE Fellow, Advocate, Writer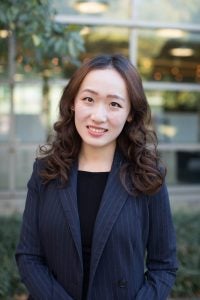 Rosalie is a Georgetown Law student in Cohort 5 of the Business Law Scholars program. She seeks to explore the intersection between law and business to discover how lawyers and corporations could best advocate for those in underserved communities. She has been accepted to Georgetown's RISE Program and has been named a Clifford Chance Scholar.
Background
Prior to attending Georgetown Law, Rosalie worked as an LSAT instructor at LSATHacks and a research assistant at McGill University's Desautels Faculty of Management. She did three summer internships at BMO Financial Group as an undergrad, working in the Legal Department, Human Resources Department, and the Office of the Ombudsman.
In pursuit of her passion for advocacy, Rosalie volunteered with Pro Bono Ontario, where she prepared power of attorney documents for palliative care patients at the Princess Margaret Cancer Centre in Toronto, Canada. She was also an intern at the Federation of Ontario Law Associations, where she mobilized lawyers for the Access to Justice Week campaign.
Beyond Law School
Rosalie is from Toronto, Canada. She likes to write fiction and read horror novels in her free time
McGill University, BA Labor and Industrial Relations, East Asian Studies Minor, 2020
Georgetown Law, JD expected, 2024