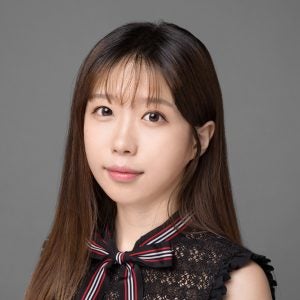 Summer is a 3L Georgetown Law student in Cohort 5 of the Business Law Scholars program. At Georgetown, she enjoys being a member of APALSA and the Women of Color Collective. She plans on practicing corporate law and is particularly interested in mergers and acquisitions.
Background
Summer graduated with First Class Honours from University of Liverpool, majoring in Mathematics with Finance. Then she attended Columbia University and received a MSc in Operations Research. While at Columbia, she completed several quantitative projects about asset valuation, trading strategy and option pricing. During summers, she interned at Deloitte in China where she assisted in cross-border M&A deals, as well as at Alpine Capital Advisors in New York, NY. After graduation, Summer worked as a Research Analyst for a non-profit foundation in New York, NY.
Outside of the Classroom
In her free time, Summer enjoys exploring restaurants, ice skating, and playing Sudoku to keep some mathematical senses. She also has visited 16 countries and the North Pole.
University of Liverpool, BSc in Mathematics with Finance, 2018
Columbia University, MSc in Operations Research, 2019
Georgetown Law, JD expected, 2024