Founder of Energy Consultancy, Urban Gardener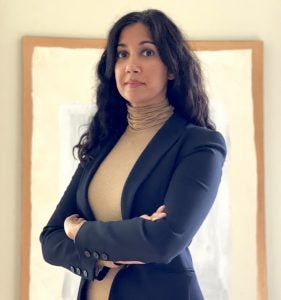 Tanya's ten years of experience in highly regulated industries, her leadership experience both as a manager and as a student leader, and her drive to participate in the energy sector make her stand out as a Business Law Scholar
While at Georgetown…
Tanya founded and currently serves as the President of the Georgetown Energy Law Group, a student organization aimed at providing educational and networking opportunities for students looking to practice in the area of energy law. 
From Industry to Start-Up
Tanya has 10 years of experience managing resources across commercial teams in complex, highly regulated industries. This experience includes running the trading operations for a pioneer investment management firm in the space of sustainable investing during '08/'09 and managing a structured transactions team for one of the nation's largest power producers. In early 2020, she started Wise Earth LLC, a boutique consultancy providing commercial strategy and regulatory guidance for organizations committed to advancing a clean energy future. 
The Arts… and Antarctica
Tanya is originally from Southern California. In the rare moments when her nose isn't buried in legal books and regulatory filings, she enjoys tending to her urban garden and supporting the arts. Public service is very important to Tanya and she has served on Steering Committees for the San Diego Museum of Art and San Diego Chapter of WRISE, the national organization for women in the renewable industry. Her dream is to one day make it to Antarctica. 
University of California, Berkeley, B.A. in Economics
London School of Economics, M.Sc. in Statistics
Georgetown Law, J.D. expected 2023
Practice Interest: Project Finance and Energy Regulation