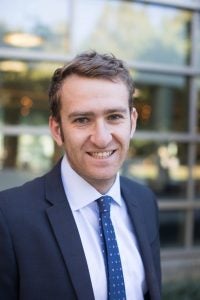 Will is a 1L at Georgetown and member of the Business Law Scholars Program.
Before Georgetown, Will double-majored in Business and Political Science at Skidmore, graduating summa cum laude. While in College, Will wrote a thesis on Herbert Marcuse, a 1960s political theorist, and how his beliefs manifest themselves in free speech debates on campus today.
Post graduation, Will worked at EverQuote, a publicly traded company that creates an online marketplace for insurance shopping. Beginning as a quantitative analyst and then moving into a product management position, Will served in a variety of roles.
Skidmore College, BS, Business, BA, Political Science, 2018
Georgetown Law, JD expected, 2023