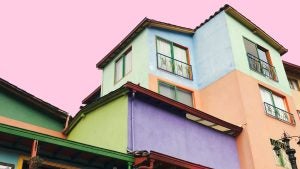 U.S. President Joe Biden pledged to pursue a comprehensive plan to end homelessness and his administration has made affordable housing a top priority, proposing measures to ease rental prices and improve financing opportunities for home construction and purchases. Underlying these policy proposals is the commitment to a fundamental principle, as articulated by U.S. Department of Housing and Urban Development Secretary Marcia L. Fudge, that "Justice in housing is everyone realizing the fundamental truth: housing is a human right."
In this event, HUD Deputy Secretary Adrianne Todman will expand on the administration's work for making that vision a reality. Deputy Secretary Todman will deliver brief remarks and then join Professor Elisa Massimino in a conversation.
This event is co-sponsored by Georgetown University's Berkley Center for Religion, Peace, and World Affairs and the Human Rights Institute at Georgetown Law.
Public Health Measures: This event will take place in-person at Georgetown Law. Georgetown University requires all visitors to be fully vaccinated against COVID-19, or to attest to having a medical or religious exemption from being vaccinated. All visitors must complete the COVID-19 visitor registration for this event.