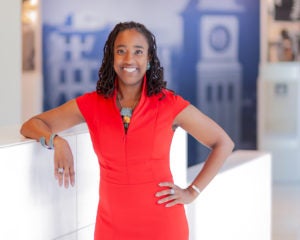 Kristin Henning | Agnes N. Williams Research Professor of Law | Associate Dean for Clinics, Centers and institutes| Director of Juvenile Justice Clinic and Initiative
Professor Henning is the Director of the Juvenile Justice Clinic. She assumed the role of Director in 2015 after she served as Deputy Director since 1999. Following her graduation from Yale Law School, Professor Henning came to the Georgetown Law Center in 1995 as a Stewart-Stiller Fellow in the Criminal and Juvenile Justice Clinics. As a Fellow, she represented adults and children in the D.C. Superior Court, while supervising law students in the Juvenile Justice Clinic. After her fellowship in 1997, Professor Henning joined the staff of the Public Defender Service for the District of Columbia where she continued to represent clients and helped to organize a Juvenile Unit designed to meet the multi-disciplinary needs of children in the juvenile justice system. Professor Henning served as Lead Attorney for the Juvenile Unit from 1998 until she left the Public Defender Service to return to the Law Center in 2001. In the meantime, Professor Henning maintained her ties to the Clinic as an Adjunct Professor from 1999 to 2001. Professor Henning has been active in local, regional and national juvenile justice reform, serving as a Board Member, then Director of the Mid-Atlantic Juvenile Defender Center, as well as on local Superior Court committees such as the Delinquency Working Group and the Family Court Training Committee. Professor Henning is also President of the Board of Directors for the Center for Children's Law and Policy, the Report for the ABA Task Force on Dual Jurisdiction Youth, and has been a consultant for the Department of Justice and a number of state agencies engaged in juvenile justice reform. She is the author of several articles on juvenile justice, children's rights and the ethical obligations of juvenile defense counsel. She is the recipient of the Duke-Cape Town Emerging Leaders Fellowship and the NJDC Robert Shepard Award for Leadership in Juvenile Defense. Professor Henning received her B.A. from Duke University, her J.D. from Yale Law School and her L.L.M. from Georgetown University Law Center.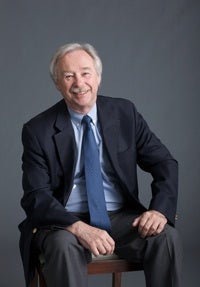 Wallace J. Mlyniec | Lupo-Ricci Professor of Clinical Legal Studies | Senior Counsel, Juvenile Justice Clinic
Professor Mlyniec was the founding Director of Georgetown's Juvenile Justice Clinic. He served in that position from 1973 until 2015 when he stepped down and assumed the role of Senior Counsel in the clinic. He was also the Associate Dean for Georgetown's clinical and public interest programs from 1986 until 2005. During his long career, Professor Mlyniec has taught traditional and practicum courses in Family Law, Juvenile Delinquency, International Agreements Protecting Children, and Wrongful Convictions in addition to his teaching duties in the Clinic. He also assists with training graduate students in the Prettyman Fellowship Program and developed a course for new teachers called Elements of Clinical Pedagogy. Most recently he served as the Academic Co-Director of Georgetown's Center for Transnational Legal Studies in London.
Professor Mlyniec has spoken frequently and written numerous books and articles concerning criminal law, the laws relating to children and families, and clinical education. Professor Mlyniec was awarded a Swedish Bicentennial Fellowship to study the Swedish child welfare system, has been a Lecturer at the Cariplo Foundation Law Initiative in Brescia, Italy, and a Visiting Professor in Health Law at the Loyola University Law School (Chicago), Beazley Institute for Health Law and Policy.
Prior to coming to Georgetown, he was the Director of the D.C. Circuit Judicial Conference Study on ABA Criminal Justice Standards and the Chief Administrator of the Emergency Bail Fund. While a faculty member, he has served as a consultant to the San Jose State University and University of Maryland Schools of Social Work, the ABA's National Resource Center on Child Abuse and Neglect, several law schools, and the California Bar Examiners. He is the former Chair of the ABA Committee on Juvenile Justice and former Chair of the Board of the National Juvenile Defender Center. Professor Mlyniec has also been a consultant to Shepley-Bulfinch, a national architectural firm. He also writes about local history, architecture, and construction.
Professor Mlyniec is the recipient of the Stuart Stiller Award for public service, the William Pincus Award for contributions to clinical education, the Robert F. Drinan Award for contributions to public interest law, and the Gault Award for his work in juvenile advocacy. He received his B.S. at Northwestern University and his J.D. from Georgetown University Law Center.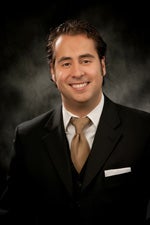 Eduardo Ferrer | Policy Director, Juvenile Justice Initiative | Visiting Professor of Law, Juvenile Justice Clinic

Professor Ferrer serves as a Policy Director of the Georgetown Juvenile Justice Initiative advocating to improve the DC juvenile justice system and as a Visiting Professor in the Georgetown University Law Center supervising students in the Juvenile Justice Clinic.  Professor Ferrer is also a Certified Trainer in the National Juvenile Defender Center's Juvenile Training Immersion Program (JTIP) and conducts training for juvenile defense attorneys across the country.
Additionally, Professor Ferrer serves as the Vice-Chair of the Board of Directors of DC127 and served previously as the Chair of the Board of Trustees of The Next Step Charter School and the Chair of the Board of Directors of the Campaign for Youth Justice.  Professor Ferrer also served as the Advisory Neighborhood commissioner for Single Member District 1B10 from 2009-2010. In 2013, Professor Ferrer was awarded the Mid-Atlantic Innocence Project's "Defender of Innocence Award" for his work securing the release of David Boyce, an innocent man wrongfully convicted in Virginia in 1990.  He also was recognized in 2008 by Legal Bisnow Magazine as a top "30 under 30" attorney in the District of Columbia.
Prior to joining the Georgetown University Law Center, Professor Ferrer was a founding member of DC Lawyers for Youth (DCLY), a DC-based action tank dedicated to making DC's juvenile justice system the smallest and best system in the country.  During his ten-year tenure at DCLY, Professor Ferrer was chiefly responsible for carrying out the organization's research, advocacy, and direct representation work.  Professor Ferrer also previously worked as an associate at Howrey LLP, where he worked on a variety of matters, including juvenile justice policy, immigration law, constitutional law, civil rights law, writs of habeas corpus, white-collar criminal defense, and antitrust law. Professor Ferrer is a proud double Hoya, receiving his B.S. in Business Administration from the McDonough School of Business at Georgetown University in 2002 and his law degree from Georgetown University Law Center in 2005.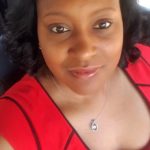 Katrecia Banks | Executive Assistant | Program Specialist
Katrecia Banks is a native of Washington, DC.  She graduated from Strayer University magna cum laude in 2013 with a B.A. in Management and cum laude with her MBA in Public Administration in 2016.  Katrecia is a seasoned financial and business operations professional with over 10 years of experience providing leading to premier for profit and not-for-profit organizations.  She is a results-driven leader with exceptional strategic, technical, operation and financial skills and has a proven track record for assisting young entrepreneurs with developing business plans, happily helping businesses lower operational overhead expenses and developing networking opportunities.  Katrecia is an excellent communicator with a commitment to strategic planning multi-site operational management and assisting community based organization with positive impacts for youth.

Kaitlin Banner | Adjunct Professor| Education Advocate
Kaitlin Banner joined the Washington Lawyers' Committee for Civil Rights & Urban Affairs as Deputy Legal Director in August 2018.  She helps direct the Committee's education just and public accommodations work.
Prior to joining the Committee, Kaitlin was the Deputy Program Director and Acting Director of Advancement Project's Opportunity to Learn Program. There, Kaitlin worked alongside communities on reducing the overuse and disparate use of zero-tolerance school discipline policies and stopping the criminalization of young people of color by employing creative legal tactics and policy reform. Prior to joining Advancement Project, Kaitlin was Clinical Instructor at the Took Crowell Institute for At-Risk Youth at the UDC David A. Clarke School of Law.  She represented families in special education and school discipline cases, and advocated for policies that promote positive educational interventions.  From 2008 – 2010, Kaitlin was the Crowell & Moring Equal Justice Works Fellow at the American Civil Liberties Union of the Nation's Capital, where she founded the Fair Discipline Project and began working on school-to-prison pipeline issues.
Quiana Harris | E. Barrett Prettyman Fellow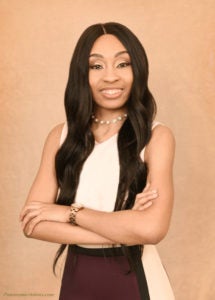 Quiana Harris is a native of Rich Square, North Carolina and a graduate of Howard University School of Law where she was a member of the Howard Law Journal and served as the publication's Executive Notes & Comments Editor. Her article entitled "A Plea to Federal Judges: Combating Prosecutorial Misconduct in the Cliven Bundy Era" is published in Volume 62 of the Howard Law Journal.
Quiana has clerked at various public defenders' offices and public interest organizations, including the D.C. Public Defender Service as a Trial Division Law Clerk and Investigator Intern, D.C. Federal Public Defender as a Law Clerk in the office of A.J. Kramer, the Washington Lawyer's Committee as an intern for the Prisoners' Rights Project, as well as a judicial intern for the Honorable George Levi Russell III of the U.S. District Court of Maryland in Baltimore.
Quiana was awarded the 2018 Washington Bar Association's Dr. J. Clay Smith, Jr. Equal Justice Scholar's Award for her commitment to public service and the 2018 J. Franklyn Bourne Bar Association Scholarship for her academic achievements in law school.
Quiana is an undergraduate of Winston-Salem University, where she obtained a B.A. in Political Science, concentrating in Public Administration graduating with Summa Cum Laude honors.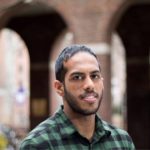 Sainath Iyer | E. Barrett Prettyman Fellow
Sai grew up outside Washington, D.C. in Fairfax, VA. He received a B.A. in International Studies and Religious Studies and a B.S. in Mass Communications from Virginia Commonwealth University in 2012 and a J.D. from New York University School of Law in 2018. While in law school, Sai participated in the Criminal Defense and Re-entry Clinic, practicing trial skills and working on adult criminal cases. As a Pro Bono Scholar, Sai spent his final semester of law school as a law clerk with the Equal Justice Initiative in Montgomery, Alabama, visiting clients on death row, researching issues argued recently in front of the Supreme Court in Madison v. Alabama, and documenting historical findings related to lynching. During his summers, he interned at the Neighborhood Defender Service of Harlem, Brooklyn Defender Services, and The Bronx Defenders, assisting with adult criminal cases and special litigation. As a Student Fellow at the Center on the Administration of Criminal Law, he assisted in research and planning for a pilot program in the City of Indianapolis to divert arrestees to mental health and health care resources instead of jail, and also wrote state and federal clemency petitions, one of which resulted in a client's release from federal prison in May 2017.
Prior to law school, Sai taught 9th grade U.S. History and was an instructional coach at Henry Ford High School in Detroit, Michigan. He served as an Organizing Fellow on the Obama campaign in 2008, a White House intern in the Office of Management and Administration in 2011, and as a National Co-Chair on the Obama re-election campaign in 2012.
Olajumoke Obayanju | Racial Justice & Juvenile Defense Fellow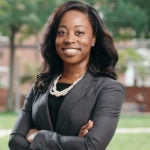 Olajumoke "Jummy" Obayanju is the Racial Justice & Defense Fellow at the Georgetown Juvenile Justice Clinic & Initiative. She is a proud alumna of both Howard University, where she received her B.A. in communications, and the George Washington University Law School, where she received her J.D.  Prior to law school, Jummy taught 8th grade math in Charlotte, NC as a Teach for America Corps Member. During law school, Jummy spent a year as a student attorney in the Family Justice Litigation Clinic, where she represented clients in the Family Court and Domestic Violence Unit on a variety of cases, including divorce, custody, child support, civil protection orders, and contempt.  She served as the Senior Notes Editor of the Federal Circuit Bar Journal, a Legal Research & Writing Dean's Fellow, the Secretary of the Education Law & Advocacy Law Network, and on both her local and regional BLSA chapters as a 1L Coordinator and the D.C./MD Sub Regional Director respectively.  In addition to her campus involvement, Jummy interned with the Internal Revenue Service, Office of Chief Counsel, U.S. Department of Education Office of Civil Rights, Bread for the City, and Legal Aid Society DC.
Jummy was the recipient of the GW Law BLSA Herbert Henderson Justice & Advocacy Award and voted by her law school classmates to receive the Michael Dillon Cooley Memorial Award, an award for a student who shared most generously her time, compassion, and vitality to aid the intellectual and spiritual growth of fellow students.  Jummy recently served as law clerk to the Honorable Craig Iscoe in the Superior Court of the District of Columbia.
Rebba Omer | Juvenile Defense & Policy Fellow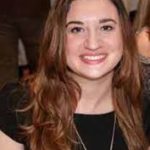 Rebba Omer is the Juvenile Defense and Policy Fellow at the Georgetown Juvenile Justice Initiative. Rebba joins the Juvenile Justice Initiative after serving for four years as an Assistant Public Defender at the Community Law Office in Knoxville, TN where she specialized in advocating for children accused of delinquent offenses.
Rebba has been trained in holistic, client-centered criminal defense representation and juvenile defense specialization through the Gideon's Promise Core 101 three-year training program and the National Juvenile Defender Center's Juvenile Training Immersion Program Summer Academy. Rebba came to the Community Law Office through Northwestern University School of Law's Pritzker Fellowship. While a student attorney in the Northwestern Bluhm Legal Clinic's Children and Family Justice Center, Rebba represented individual clients impacted by the juvenile justice system and collaborated with professors on policy advocacy. In her final year of law school, Rebba completed a senior research project in Bangladesh where she assisted an NGO with a country-requested audit of the criminal and juvenile justice systems.
Prior to law school, Rebba was an AmeriCorps volunteer at an Oakland, CA homeless shelter where she taught job search and retention skills to clients with barriers to employment. She graduated summa cum laude from DePaul University in 2010 with a B.A. in English literature and a minor in public policy.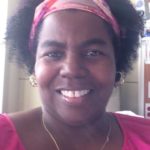 Rhonda Pope | Adjunct Professor | Forensic Professional Counselor
Rhonda Pope Brown is a Licensed Professional Counselor in Washington, DC.  She is a native Washingtonian with 18 years of counseling experience.
Rhonda holds extensive experience working with adolescents with mental health and substance use issues and their families. Rhonda's areas of specialty are trauma, depression, sexual abuse, physical abuse and adolescent behavioral issues. Believing in mental wellness and community support, Rhonda has worked with Washington DC agencies to provide counseling and to promote the importance of addressing mental illness. She is skilled at working within the juvenile justice system, the District's health and human services systems. To assist in promoting healthy birth outcomes and decreasing the high Infant Mortality rates in Wards 5 & 6 in Washington, DC, Rhonda became the Director of Family Support Services and Licensed Professional Counselor at Healthy Babies Project, where she managed the Healthy Start program that provided home visitation, case management to pregnant teens & women and their families.
Rhonda's passion is working with and advocating for teen clients. She currently is a Forensic Professional Counselor for the Office of Rehabilitation and Development for the Public Defender Service of Washington, DC, as well as Adjunct Professor for the Georgetown University Juvenile Justice Clinic.
Rhonda is committed to tackling trauma, substance abuse and sexual abuse in families, as well as shattering the stigma associated with mental illness. Rhonda works with clients from a strength-based, positive, and affirming perspective. Rhonda is known for a warm, relaxed and comfortable approach to counseling, usually sprinkled with a little humor or a sports reference. Prior to transitioning into the Counseling profession, in 1987, Rhonda earned her B.A. in Radio and Television from The George Washington University. She worked for over ten years in the entertainment field providing videotape, production and post production services to Westwood One/NBC, Henninger Media Services and Black Entertainment Television.
In her spare time, Rhonda loves to spend time with her family, travel, watch sports with her husband and listen to music.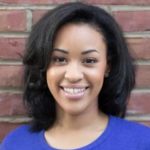 Jennifer Ubiera | Organizing & Advocacy Associate
Jennifer Ubiera is the Organizing and Advocacy Associate for the Georgetown Juvenile Justice Initiative advocating to improve the DC juvenile justice system.  In this role, Jennifer will build out the community organizing and outreach agenda for the initiative, as well as enhance and expand the Initiative's presence in the local Washington DC area.
Prior to joining the Georgetown University Law Center, Jennifer was the Legal Innovators Fellow at Law 4 Black Lives, DC.  There, she created a movement lawyer curriculum and conducted a learning series that introduced lawyers, law students and legal workers to the tenets of movement lawyering and local organizing work.  During that time, Jennifer was chiefly responsible for the development of the organizational infrastructure and continues to support the organization in that role as a member.  Jennifer also practiced criminal defense and civil litigation in Miami-Dade and Broward County, Florida after serving as the fellow for the Virgil F. Hawkins chapter of the National Bar Association in Florida A&M University School of Law's Poverty and Homelessness Clinic.  Prior to law school, she served as an AmeriCorps Vista member in the areas of youth and poverty.
Jennifer received her B.A. in Philosophy at the University of South Florida in 2008 and her law degree from Barry University School of Law in 2013.