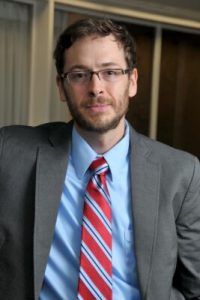 Professor of Law
Brishen Rogers
B.A., University of Virginia; J.D., Harvard
Areas of Expertise:
Assistant
Kemi Pedro-Yarrow
Professor Rogers previously was an Associate Professor of Law at Temple University Beasley School of Law. He teaches torts, employment law, employment discrimination, and various labor law courses.
Professor Rogers' current research explores the relationship among labor and employment law, technological development, and economic and social equality. He is writing a book on those questions, entitled Rethinking the Future of Work: Law, Technology, and Economic Citizenship (under contract with MIT University Press). In addition to his law review publications, he has recently written for the Boston Review, the Washington Post Outlook, Onlabor.org, and ACSblog, the blog of the American Constitution Society. Professor Rogers' scholarship has been cited in landmark decisions by the California Supreme Court and the European Court of Justice.
Professor Rogers received his J.D., cum laude, from Harvard Law School and his B.A., with high distinction from the University of Virginia. Prior to law school, he worked as a community organizer promoting living wage policies and affordable housing, and spent several years organizing workers as part of SEIU's "Justice for Janitors" campaign.