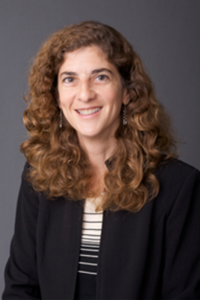 Professor of Law, Legal Practice
Diana Roberto Donahoe
B.A., Williams College; J.D., Georgetown; LL.M., Georgetown
Areas of Expertise:
Connect With Diana Roberto Donahoe
Phone
Assistant
Noelle Adgerson
Office
McDonough Hall 550
Office Hours
Fall Office hours:
Tuesdays: 3:20-4:30pm.

Professor Donahoe attended Georgetown Law, where she graduated magna cum laude and was an editor on The Georgetown Law Journal. She served as a law clerk for Judge George H. Revercomb of the U.S. District Court for the District of Columbia. After clerking, she decided to pursue a career in criminal defense, representing the indigent in Superior Court. As a Prettyman Fellow in the Georgetown Criminal Justice Clinic, she supervised law students in court, where she discovered her passion for teaching.
Professor Donahoe has been teaching courses in legal research, analysis, writing, and practice since 1993. She was the first rotating chair of the legal practice program and has served as chair of the Legal Writing Committee. She has been instrumental in helping to expand and improve the legal writing program at Georgetown. She is known for her innovative teaching using technology and her expertise in writing pedagogy. In 2008, Professor Donahoe was awarded the Georgetown Frank Flegal Award for Excellence in Teaching.
Professor Donahoe is the author and creator of TeachingLaw.com, an interactive, online case book, which is used across the country in legal research and writing courses to more actively engage students in the classroom and to provide innovative teachers with a platform for teaching digital-age students. She is also a co-author of a legal writing pedagogy book, Legal Writing Pedagogy: Comments, Conferences, and Classroom Teaching.
In addition to her scholarship on pedagogy, Professor Donahoe's law review articles focus on Fourth Amendment search and seizure law with topics ranging from the unconstitutionality of strip searches and DNA searches to the implicit bias pervasive in consent searches.
Books
Diana Roberto Donahoe & Julie L. Ross,
Legal Writing Pedagogy: Commenting, Conferencing, and Classroom Teaching
(2013-2019).
TeachingLaw.com
(Diana Roberto Donahoe ed., Wash., D.C.: Georgetown Law Library 3d ed. 2016).
Contributions to Law Reviews and Other Scholarly Journals
Selected Contributions to Other Publications
Diana Donahoe, Jill Smith & Matt Zimmerman,
Georgetown Law Library Tackles E-Publishing and Provides Affordable Online LRW Textbook to Students,
Law Libr. Lights,
Winter 2016, at 25-27.
[
HEIN
]