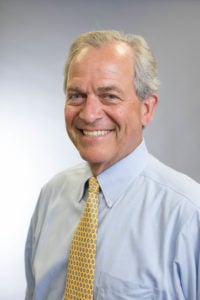 Graduate Programs Professor, Georgetown University Law Center
Don S. De Amicis
B.A., Harvard; J.D., Harvard
Assistant
Kemi Pedro-Yarrow
Office
Hotung Building 5006
Office Hours
Tuesdays, 2:30-4:30 P.M.
Professor De Amicis joined the faculty on a full-time basis in 2019 following a career as a partner at Ropes& Gray LLP, an international law firm, and as the Vice President and General Counsel of the Overseas Private Investment Corporation, the U.S. government's bilateral development finance institution. He has taught courses on international business transactions and compliance at Georgetown Law since 2014, and on comparative law at the University of Arizona Law School, and has lectured at numerous foreign law schools, including Leiden University and the National Law University, Delhi, India.
In 2014, Professor De Amicis was a Fellow at the Netherlands Institute for Advanced Study in the Humanities and Social Sciences, and later served as the Executive Director of the National Law Center for Inter-American Free Trade, a commercial law reform institute He presently serves on tribunals of the European Bank for Reconstruction and Development and Inter-American Development Bank dealing with issues of fraud, corruption and collusion, sits as an arbitrator in international commercial disputes, and serves on the board of a corporation that supports impact investing internationally through financial products that hedge local currency risk.
Professor De Amicis has long been active in the American Bar Association, where he chaired the ABA Section of International Law. He is actively involved in international rule of law programs, currently serving on the ABA's Middle East and North Africa Council and participating as an expert for the Commercial Law Development Program of the U.S. Commerce Department on commercial law reform projects in foreign countries.
Contributions to Law Reviews and Other Scholarly Journals
Selected Contributions to Other Publications
Don S. De Amicis,
Bondholder Workouts In and Outside of Bankruptcy
, 12
J. Bankr. L. & Prac.,
no. 6, 2003, at
37-58.
Book Chapters & Collected Works
Don S. De Amicis,
Creditors' Rights and Bankruptcy, in
International Lawyer's Deskbook
333-347 (Lucinda A. Low et al. eds., Chicago: Section of International Law and Practice, American Bar Association 2d ed. 2003).
[
BOOK
]