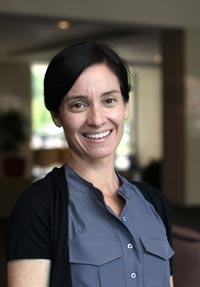 Associate Professor of Law, Legal Practice
Erin Carroll
B.A., Yale; J.D., University of California Berkeley
Areas of Expertise:
Phone
Email
Assistant
Noelle Adgerson
Office
McDonough Hall 556
Erin Carroll teaches in the area of legal analysis, writing, and research. Her scholarship focuses on media law, including access to government records, privacy, the First Amendment, and the impact of technology on the press.
Before joining the Georgetown faculty, she was a litigator at Pillsbury Winthrop Shaw Pittman and a member of the firm's professional responsibility committee. She also taught in the Global Lawyering Skills program at the University of the Pacific, McGeorge School of Law. Before becoming a lawyer, Professor Carroll was a reporter at several newspapers.
Contributions to Law Reviews and Other Scholarly Journals
Selected Contributions to Other Publications
December 2, 2016
October 15, 2015
"Why FOIA's speed clause is broken," coverage by Columbia Journalism Review, October 15, 2015, written by Associate Professor of Legal Research and Writing Erin Carroll.
September 20, 2015