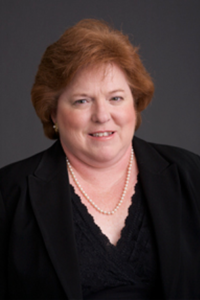 Professor of Law, Legal Practice; Director of the Writing Center
Frances C. DeLaurentis
B.A., University of Notre Dame; J.D., The Catholic University of America
Areas of Expertise:
Prior to joining the Law Center, Professor DeLaurentis was an instructor of the Lawyering Skills Program at The Catholic University of America, Columbus School of Law, where she taught for three years. Previously, Professor DeLaurentis was a shareholder/member of the firm of Verner, Liipfert, Bernhard, McPherson and Hand, Chartered, where her practice involved civil litigation before local and federal courts throughout the United States and the Commonwealth of Puerto Rico. She served as co-chair of the firm's Summer Associate Program, a member of the firm's Hiring Committee, and as the firm's Sexual Harassment Ombudsman.
Contributions to Law Reviews and Other Scholarly Journals
October 9, 2015
The Hoya reported that Professor Frances DeLaurentis was selected as a recipient of the Archdiocese of Washington John Carroll Society's Pro Bono Legal Service Award for her work with the Catholic Charities Legal Network, October 9, 2015.
October 6, 2015