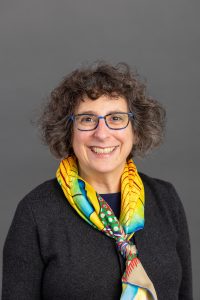 Professor of Law; Co-Director, Joint Degree in Law and Philosophy
Heidi Li Feldman
A.B., Brown; J.D., University of Michigan; Ph.D., University of Michigan
Areas of Expertise:
Phone
Office
Hotung Building 6014
Office Hours
by appointment
Heidi Li Feldman is Professor of Law at Georgetown University Law Center, with a courtesy appointment in the Philosophy Department at Georgetown University. She has written major articles on tort law and on legal ethics. Her scholarly expertise includes the U.S. civil justice system more generally. Dr. Feldman is also the founder and director of Leaders from Law, a training and orientation program for progressive law students and lawyers considering elected office. During 2019-20, she served on the DHS Oversight and Accountability Project Task Force, organized by the Center for New American Security.
Dr. Feldman seeks to bring her knowledge of U.S. law, politics and history to a broad public and to bring a grassroots perspective to the legal academy. Dr. Feldman regularly speaks to U.S. and foreign press on topics ranging from U.S. gun regulation efforts to the illegality of family separation as practiced by the Trump administration to the legal issues arising from business and university efforts to escape liability arising from the covid-19 pandemic. In addition to her scholarship, she has published op-eds in the LA Times and in Slate. She has been quoted by the New York Times, the Washington Post, the LA Times, Reuters, Bloomberg, The Financial Times, CBS News, and NBC News; extensive interviews with her have aired on NPR and on CBC (Canadian) radio and television. Dr. Feldman is also active on Twitter.
Dr. Feldman earned both her J.D. and her Ph.D. in philosophy from the University of Michigan. She joined the Georgetown University Law Center faculty in 1998.
Contributions to Law Reviews and Other Scholarly Journals
Selected Contributions to Other Publications
Heidi Li Feldman, Public Nuisance Liability and the Irrelevance of the Second Amendment (Duke Ctr. Firearms L., Apr. 12, 2022).
[
WWW
]
Forthcoming Works - Book Chapters & Collected Works
Heidi Li Feldman,
Preface, in
Thomas Vesting, Subjectivity Transformed
(Neil Solomon trans., Polity forthcoming 2023).