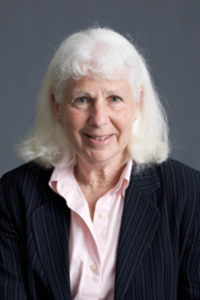 Professor of Law; Director, Institute for Public Representation Environmental Law Clinic
Hope Babcock
B.A., Smith College; L.L.B., Yale
Areas of Expertise:
Connect With Hope Babcock
Phone
Office
McDonough Hall 312
Professor Babcock served as general counsel to the National Audubon Society from 1987-91 and as deputy general counsel and Director of Audubon's Public Lands and Water Program from 1981-87. Previously, she was a partner with Blum, Nash & Railsback, where she focused on energy and environmental issues, and an associate at LeBoeuf, Lamb, Leiby & MacRae where she represented utilities in the nuclear licensing process. From 1977-79, she served as a Deputy Assistant Secretary of Energy and Minerals in the U.S. Department of the Interior. Professor Babcock has taught environmental and natural resources law as a visiting professor at Pace University Law School and as an adjunct at the University of Pennsylvania, Yale, Catholic University, and Antioch law schools. Professor Babcock was a member of the Standing Committee on Environmental Law of the American Bar Association, and served on the Clinton-Gore Transition Team.
Contributions to Law Reviews and Other Scholarly Journals
U.S. Supreme Court Briefs
Brief of Amici Curiae Environmental Law Professors in Support of Federal Respondents and Intervenor-respondents, Weyerhaeuser Co. v. U.S. Fish & Wildlife Serv., No. 17-71 (U.S. July 3, 2018)
[
WWW
]
Brief of Amici Curiae Walter F. Mondale, St. Croix River Ass'n, & American Rivers in Support of Respondents, Murr v. Wisconsin, No. 15-214 (U.S. June 17, 2016).