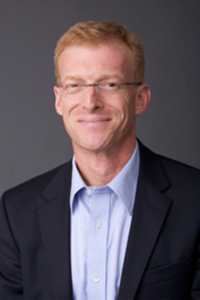 Joseph and Madeline Sheehy Chair in Antitrust Law and Trade Regulation; Professor of Law
Howard Shelanski
B.A., Haverford College; J.D., University of California Berkeley; Ph.D., University of California Berkeley
Howard Shelanski earned his B.A. from Haverford College and received his J.D. and Ph.D. in economics from the University of California at Berkeley. After graduating from law school he clerked for Judge Stephen F. Williams of the U.S. Court of Appeals for the D.C. Circuit, Judge Louis H. Pollak of the U.S. District Court in Philadelphia, and Justice Antonin Scalia of the United States Supreme Court. After practicing law in Washington, D.C., Professor Shelanski joined the Berkeley faculty in 1997, where he remained until coming to Georgetown in 2011.
Professor Shelanski has held several positions in the federal government. From 2013 to 2017, he served as Administrator of the White House Office of Information and Regulatory Affairs (OIRA). Before President Obama nominated him to OIRA, Professor Shelanski was Director of the Bureau of Economics at the Federal Trade Commission from 2012 to 2013, where he had previously been Deputy Director from 2009 to 2011. Earlier in his career, he was Chief Economist of the Federal Communications Commission (1999-2000) and a Senior Economist for the President's Council of Economic Advisers at the White House (1998-1999).
In addition to being a member of the Georgetown Law faculty, Professor Shelanski practices antitrust law and is a member of the law firm of Davis Polk & Wardwell LLP.
Professor Shelanski's teaching and research focus on antitrust and regulation. In addition to numerous articles, he has co-authored leading casebooks, treatises and edited volumes in both antitrust and telecommunications law. A selection of Professor Shelanski's scholarship can be found by clicking the scholarship and publications link on this page.
Contributions to Law Reviews and Other Scholarly Journals
Carl Shapiro & Howard Shelanski,
Judicial Response to the 2010 Horizontal Merger Guidelines
, 58
Rev. Indus. Org.
51-79 (2021).
[
WWW
]
Howard Shelanski,
What Makes OIRA Work: A Commentary on Jim Tozzi's "Office of Information and Regulatory Affairs: Past, Present, and Future"
, 11
J. Benefit-Cost Analysis
71-75 (2020).