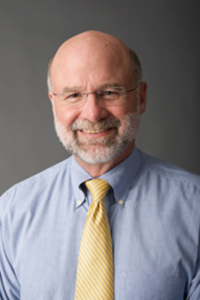 Professor of Law; Director, Criminal Justice Clinic and E. Barrett Prettyman Program
John M. Copacino
B.A., Duke; M.A.T., Duke; J.D., University of Virginia; LL.M., Georgetown
Areas of Expertise:
Phone
Office
McDonough Hall 130
Professor Copacino is Director of the Criminal Justice Clinic and the E. Barrett Prettyman graduate fellowship in criminal trial advocacy. Prior to joining the faculty, he was the Director of the Juvenile Law Clinic at the Antioch School of Law. He is a graduate of the University of Virginia Law School and received an LL.M. as a Prettyman Fellow at the Law Center. He has served as lead counsel in hundreds of criminal cases and post conviction cases in the District of Columbia. He regularly participates in local and national training programs for criminal defense lawyers.
U.S. Supreme Court Briefs
November 15, 2019
October 3, 2018
Professors Hope Babcock, Gregg Bloche, John Copacino, Deborah Epstein, Daniel Ernst, James Feinerman, Anne Fleming, Sheila Foster, Maria Glover, Vida Johnson, Gregory Klass, David Luban, Allegra McLeod, Naomi Mezey, Sherally Munshi, Alicia Plerhoples, Jarrod Reich, Tanina Rostain, Rima Sirota, Abbe Smith, and Kristen Tiscione are among 1700 signatories on a letter, published by The New York Times, delivered to the United States Senate, October 4, 2018, presenting concerns of Judge Brett Kavanaugh's qualifications to serve on the U.S. Supreme Court.
May 9, 2015