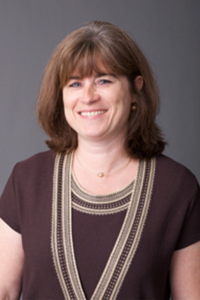 Professor of Law, Legal Practice
Kristen Konrad Tiscione
B.A., Wellesley College; J.D., Georgetown University Law Center
Areas of Expertise:
Phone
Email
Assistant
Noelle Adgerson
Office
McDonough Hall 564
After graduating from the Law Center, Professor Tiscione (then Robbins) joined the firm of Kirkland & Ellis in Washington, D.C. While at Kirkland & Ellis, she specialized in commerical litigation, including products liability and copyright infringement. Professor Tiscione taught Legal Research and Writing while still in practice at the George Washington University National Law Center and then came to Georgetown to teach full-time. Her scholarly interests include classical and contemporary rhetoric, the role of emotion in law, feminist jurisprudence, and empirical research in the current practice of law and its implications for legal pedagogy.
She has served as an Editorial Board Member and Associate Editor of the Journal Of The Legal Writing Institute; a Director of the Association of Legal Writing Directors; an Affiliate Board Member of the Society of American Law Teachers; and a Director of the Legal Writing Institute (LWI), a national non-profit organization dedicated to improving legal communication, the teaching of legal writing, and the status of legal writing faculty nationwide. More recently, Tiscione has served as LWI's President.
Her areas of expertise are Legal Research and Writing and Law and Rhetoric.
Forthcoming Works - Books
Kristen Konrad Tiscione, Legal Writing: From Advice to Advocacy, A Contemporary Approach
(West Academic forthcoming).
Classical Rhetoric and Contemporary Law: A Critical Reader
(Kristen K. Tiscione ed., forthcoming).
Forthcoming Works - Journal Articles & Working Papers
Kristen K. Tiscione & Melissa H. Weresh,
Building Bridges Across Curricular and Status Lines: Gender Inequity Throughout the Legal Academy
, 68
J. Leg. Educ.
(forthcoming).
Kristen K. Tiscione,
Gender Inequity Throughout the Legal Academy: A Quick Look at the (Surprisingly Limited) Data
,
J. Legal Educ.
(forthcoming).
Book Chapters & Collected Works
Suzanne Rowe, Kristen K. Tiscione & Melissa H. Weresh,
Faculty Status and Governance
,
in
Legal Writing Sourcebook
(J. Lyn Entrikin & Mary B. Trevor eds., Chicago: American Bar Association 3d ed. 2020).
October 3, 2018
Professors Hope Babcock, Gregg Bloche, John Copacino, Deborah Epstein, Daniel Ernst, James Feinerman, Anne Fleming, Sheila Foster, Maria Glover, Vida Johnson, Gregory Klass, David Luban, Allegra McLeod, Naomi Mezey, Sherally Munshi, Alicia Plerhoples, Jarrod Reich, Tanina Rostain, Rima Sirota, Abbe Smith, and Kristen Tiscione are among 1700 signatories on a letter, published by The New York Times, delivered to the United States Senate, October 4, 2018, presenting concerns of Judge Brett Kavanaugh's qualifications to serve on the U.S. Supreme Court.