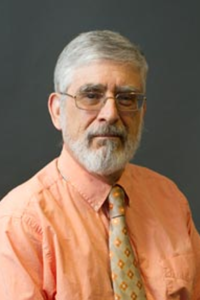 Ethics Counsel, Georgetown University Law Center; Adjunct Professor of Law
Michael S. Frisch
B.A., Case Western Reserve University; J.D., Georgetown
Michael Frisch was appointed as Georgetown Law's first Ethics Counsel in 2001. He is responsible for matters that arise under the Student Disciplinary Code. He serves as ethics adviser to the clinical programs, advises students on bar admissions issues, teaches courses in professional responsibility and is faculty co-adviser to the Georgetown Journal of Legal Ethics. His Legal Profession Blog was named to the ABA Journal's first blogging Hall of Fame.
Professor Frisch received the Charles Fahy Distinguished Adjunct Faculty award in 2004-05 for the juris doctor program and in 2015-16 for the LL.M. program. He served on the United States Court of Appeals Advisory Committee on Admissions and Grievances from 2008 to 2014 and is a member of the Maryland Bar Admissions Task Force.
Professor Frisch was senior assistant and assistant bar counsel to the District of Columbia Court of Appeals from 1984 to 2001. He was in private practice from 1978-84 and assistant federal public defender for Maryland from 1975-78. He was a research assistant for the Senate Watergate Committee in 1973 and 1974.
Contributions to Law Reviews and Other Scholarly Journals