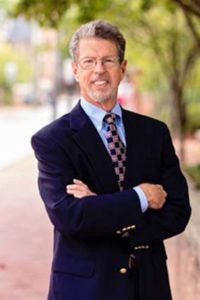 Professor from Practice (Retired)
Russell B. Stevenson, Jr.
B.M.E., Cornell; J.D., Harvard
Professor Stevenson has had a long and varied legal career as a law professor, regulator, private practitioner, and in-house counsel. He joined the Georgetown law faculty in 2008 after retiring as Senior Vice President, General Counsel and Secretary of CIENA Corporation, a leading provider of communications networking solutions. Previously, he served as General Counsel of two other corporations. Prior to that, he practiced law in Washington, D.C., with a practice that concentrated on securities and corporate law. From 1971 to 1981 Professor Stevenson was a member of the law faculty at George Washington University, where he taught Corporations, Securities Regulation, International Business Transactions, International Economic Development and Civil Procedure. During that time he also was a Visiting Professor at Cornell Law School and, in 1977-78, a Fulbright Professor at the University of Paris II (Sorbonne). In 1981 Professor Stevenson joined the staff of the Securities and Exchange Commission, where he served as Deputy General Counsel. In 1984 he returned to the private practice of law.
Professor Stevenson holds a degree in Mechanical Engineering from Cornell University and received his J.D. from Harvard Law School. He is a member of the bars of the District of Columbia, Maryland, and the United States Supreme Court. Professor Stevenson is the author of two books on corporate law and has published numerous articles on securities regulation, corporate law, and the law of electronic commerce. He has spoken often at conferences on securities regulation, corporate governance and related topics. He has been active in the Business Law Section of the American Bar Association, the District of Columbia Bar, the International Law Association, and various community organizations.
March 3, 2020
April 19, 2016