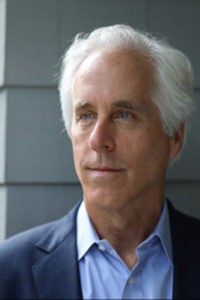 Visiting Professor; Director, Business Law Scholars
Stephen P. Hills
B.A., Yale; M.B.A., Harvard
Professor Stephen P. Hills was appointed the founding director of Georgetown Law's Business Skills Program in September 2015 after a successful 28 year career at The Washington Post. Hills served as president and general manager of The Post since September 2002, and in 2008 became president and general manager of Washington Post Media, a multi-platform news brand. During his tenure at The Post, he led the transformation of the company culture from a print-centric legacy organization to a digital powerhouse, embracing innovative approaches to technology and creating a culture of 'fail fast' experimentation. He developed the business case for selling The Post, and led the transition that resulted in The Post being named "Most Innovative Media Company in the World" by Fast Company in 2015.
The extraordinary record of innovations created under Hill's leadership include:
• Digital Partner Program. Created millions of new Washington Post consumers by developing innovative partnerships with more than three hundred newspapers and digital publishers.
• ARC – a digital publishing software suite of products created by the Washington Post engineering team that is now sold under a SaaS model.
• Greater Washington Publishing. Created a niche Print and Internet publishing operation that became the model for the newspaper industry and generated tens of millions of dollars in operating profits.
• Express. Created one of the most successful free distribution commuter publications in the country, which also generated tens of millions in profits.
• An ever-growing array of Washington Post digital products on a wide variety of platforms.
Professor Hills's career started after college when he used $2,000 in savings to co-found The Bay City Business Journal in the San Francisco Bay Area, which – under his leadership – grew within two years to the largest controlled circulation business publication in Northern California.
Professor Hills is proud to have started his career as a sales representative for the Fuller Brush Company in 1979 in San Francisco.
Professor Hills graduated from Yale University in 1981 and received an M.B.A. from Harvard Business School in 1987.