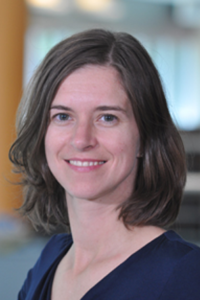 Professor of Law
Urska Velikonja
L.L.B., University of Ljubljana School of Law; LL.M., Harvard; J.D., Harvard
Professor Velikonja teaches Securities Regulation, Contracts and Securities and Enforcement Seminar.  She previously taught at Emory University.  She writes primarily about securities regulation and enforcement. Velikonja's recent scholarship has appeared in the Stanford Law Review, the California Law Review, the Cornell Law Review, and many other journals. Professor Velikonja's work is regularly discussed by regulators and has been featured in major newspapers, including the Wall Street Journal, The Economist, the Financial Times and other media.
Professor Velikonja graduated first in her class at the University of Ljubljana School of Law in 2002 and received her LL.M. at Harvard Law School in 2003. She received her J.D. magna cum laude from Harvard Law School in 2009. Prior to entering academia, Velikonja clerked for Judge Stephen F. Williams of the U.S. Court of Appeals for the D.C. Circuit and worked as a banking and finance associate with an Austrian law firm in her native Slovenia.
Featured Scholarship
Brief for Urska Velikonja and Joseph A. Grundfest as Amici Curiae in Support of Neither Party, Lucia v. SEC, No. 17-130 (U.S. Feb. 28, 2018).