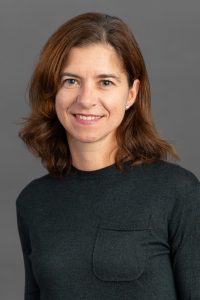 Professor of Law; Anne Fleming Research Professor; Associate Dean for Academic Affairs
Urska Velikonja
L.L.B., University of Ljubljana School of Law; LL.M., Harvard; J.D., Harvard
Connect With Urska Velikonja
Urska Velikonja is a Professor of Law at Georgetown University Law Center. Before joining the Georgetown faculty in 2017, Professor Velikonja taught at Emory University and the University of Maryland, and visited at UC Berkeley, the University of Chicago and Duke Law School. She graduated first in her class at University of Ljubljana School of Law and earned her LL.M. and J.D. magna cum laude from Harvard Law School. Prior to entering academia, Professor Velikonja clerked for Judge Stephen F. Williams of the U.S. Court of Appeals for the D.C. Circuit and worked for several years as a banking and finance associate and cross-border M&A with an Austrian law in her native Slovenia.
Professor Velikonja has written extensively on securities regulation and securities enforcement. Her work has been published by the California Law Review, the Cornell Law Review, the Notre Dame Law Review, the Stanford Law Review, the Washington University Law Review, the Yale Law Journal, and the Yale Journal on Regulation, among others. Her article on SEC fair funds was selected as one of top ten articles published in 2015, and two of her articles were selected for presentation at the Harvard-Stanford-Yale Junior Faculty Forum.
Professor Velikonja's work on SEC enforcement is regularly discussed by regulators and has been featured in exclusive and/or major stories in the Wall Street Journal, Bloomberg, the New York Times, and The Economist, and quoted in the Financial Times, Reuters, The American Banker, as well as international press. Professor Velikonja also regularly contributes to three corporate law and financial regulation law blogs: the Harvard Law School Corporate Governance and Financial Regulation Forum, the NYU PCCE Compliance & Enforcement Blog, and the Columbia Law School Blue Sky Blog.
Featured Scholarship
Brief for Urška Velikonja and Joseph A. Grundfest as Amici Curiae in Support of Neither Party, Lucia v. SEC, No. 17-130 (U.S. Feb. 28, 2018).