Championing Women's Rights in Kenya: An Interview with Beverly Mumbo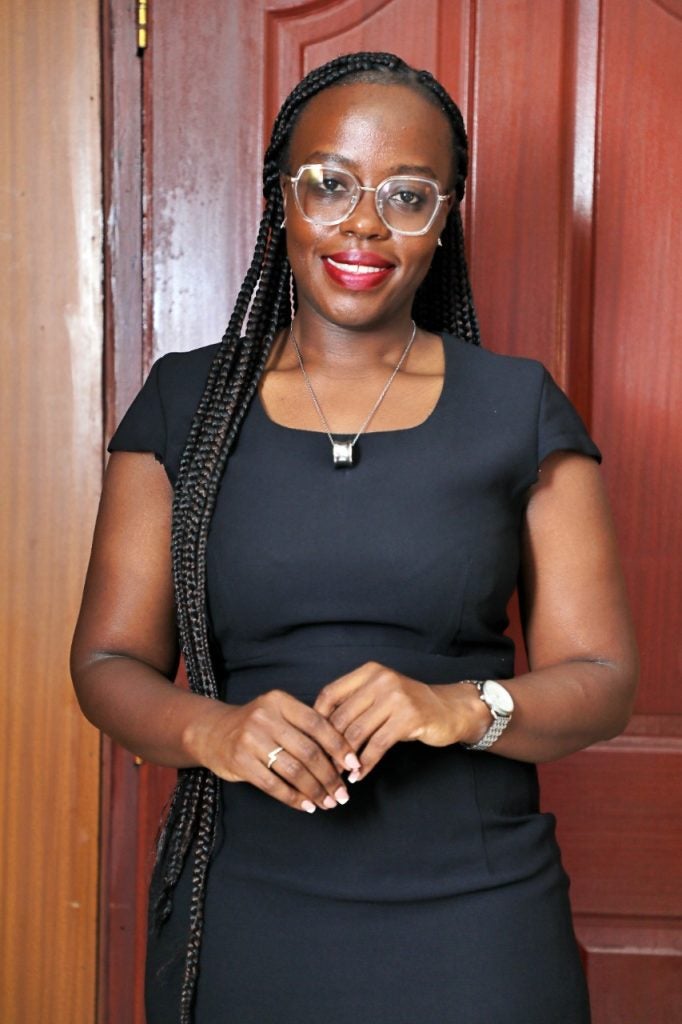 Beverly Mumbo
Whether she's fighting for women's sexual and reproductive rights or access to education, Beverly Mumbo (LL.M. '20) is a passionate and determined advocate for change. "This is the issue that really touched me, what I felt I needed to make an impact on, what I really needed to change. It's what keeps me up at night," Beverly said. "If reproductive rights are not protected, then a woman cannot possibly enjoy any other right that she should aspire to."
Beverly leads a reproductive health program at the Forum for African Women Educationalists Regional Secretariat (FAWE Africa), a Pan-African, women-led organization supporting women's education in 34 different African countries. From her perch as Programme Officer, Beverly advocates for adolescents and young women's access to reproductive health and education.
From Kenya to the U.S.
Beverly started her human rights journey as an undergraduate, where she studied law and earned her undergraduate degree at the Moi University School of Law in Kenya.  She went on to successfully pursue her post-graduate diploma at the Kenya School of Law, which saw her being admitted to the Kenyan bar on March 30, 2016. In her law practice, she specialized in family law and women's rights.  While working for a non-governmental organization, Beverly said, "I gained a keen interest in sexual and reproductive health rights. I tried as much as possible to work on issues of menstrual health, access to contraceptives, and maternal health."
With new conviction regarding her career path, Beverly came to Georgetown laser-focused. "My course selection was extremely targeted," she said. "I took sexual and reproductive rights classes and classes in advocacy because I'd already been working in the human rights space and I just wanted to carve my niche as a sexual and reproductive health rights expert."
She credits Professors Jill Morrison and Sheila Fleischhacker for their incredible influence on her throughout her time at Georgetown. "I was just able to be exposed to so many great women who are working in the reproductive health rights space that made me know for sure that this is what I wanted to do," she said.
At Georgetown, Beverly was able to hone the skills vital for successful human rights advocacy. "My time at Georgetown definitely sharpened my critical thinking," she said, a skill she identifies as important in her area of expertise. "We work in a very dynamic field, and you need to be able to respond to things very fast. You may be working on something and things just change in an instant. You really need to be very proactive and know how you're going to be able to solve a problem."
"I also gained a lot of confidence," Beverly said of her education at Georgetown. "I think that's just generally the American culture, being able to speak out and question things. I'm more vocal now than I was."
A Responsive Advocate
Beverly's work requires engaging with changing culture and beliefs, not an easy task. "Changing perceptions is very difficult," she said about her work in African reproductive health rights. "African culture is very conservative, and the traditions and religious beliefs influence a lot of our policies and perceptions."
When working in individual villages and communities, Beverly explained that practices such as female genital mutilation or child marriage have deep cultural roots. Introducing the idea that these practices are harmful to women goes against generations of tradition.
"We try to respect culture and religion but also tell them that this is a basic human right," Beverly said. "It should not be seen as a privilege; it is her right. You just need to be able to create an environment where she can enjoy it. It can be difficult."
Beverly worked as a summer intern at the Center for Reproductive Rights during her time in the States. She realized during that work that "reproductive rights needs you to be very sensitive to culture and religion, no matter where you are."
This experience underscored for her how important strong communication and analytical skills are in human rights advocacy and law. "You need to be able to understand your audience," she said. "If I'm talking to the elderly or the youth, the approach and the language is very different… so that you're passing the right message in the right way."
"You need to know when to talk about what, where to talk about what," Beverly added. "You need to be very sensitive and be able to analyze how to say it, how it would come across to a certain group of people, even timing."
Despite the challenges, Beverly loves her job, both the theoretical and the practical aspects. "Reproductive health rights is something I think about it all the time," she said. "I enjoy reading it, I could read it as if I'm reading a novel."
For Beverly, helping people is easily the most rewarding part of working in the field of human rights. "When you're advocating for change, whether it's policy change, or change at the community level," she said, "and the policy gets changed or adopted or implemented, you're changing somebody's life for the better. That is the most satisfying thing, knowing that you've improved the quality of somebody's life."
A Bright Future
Beverly's advice for current students is simple: intern as much as possible, find opportunities to get involved, and build a large, supportive network of peers and mentors. "It helps you understand the field," she said. "It helps you understand what you might be interested in."
"They say 'your network is your net worth' and people think it's cliché. It's reality," Beverly said. "The position that I currently hold is because of my network."
Beverly is enthusiastic about the future generation of human rights advocates, those who will continue to chip away at the structural and societal barriers to rights that she dedicates her life to changing.
"It needs a lot of patience because change is not immediate," Mumbo said. "I will be working now, but those who come behind me, like 10 years later, may be the ones who actualize the change."
She encourages current students to follow their hearts when picking their career path. "Definitely listen to your inner voice," she said. "That thing that keeps you up at night or sparks excitement, that is it."